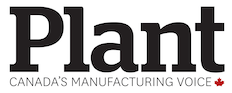 When the COVID-19 virus surfaced late last year in Wuhan, capital of Central China's Hubei province, few would have predicted its rapid spread to about 166 countries and the upheaval that followed. By Jan. 30 it was declared a world health emergency and as of March 11, a global pandemic.
Symptoms include a cough, fever, tiredness and in severe cases, difficulty breathing. It's particularly risky for those 65 or over, those with compromised immune systems and those with underlying medical conditions. Severe cases can lead to pneumonia, and for some the outcome is death.
In Canada, all levels of government across the country are engaged in strategies that will curb the spread of the virus, and this inevitably impacts business such as manufacturing. Workplaces are shut down, but in those deemed essential, people are maintaining safe distances from each other and the cleaning regime is more stringent.
Manufacturing has been declared essential in several provinces, but companies face a variety of challenges.
Dennis Darby, president and CEO of Canadian Manufacturers & Exporters (CME), has been fielding calls from members daily throughout the crisis (click here for CME's COVID-19 resource for manufacturers). What are their pain points? Liquidity, what the government can do and keeping the plant floor operating with reduced workforces.
"With small, medium enterprises, there's not a lot of cash on hand, and any slowdown or reduction in orders is a concern," Darby says.
Big picture, CME has been asking government to delay business deductions and it's talking with banks about being lenient on financing terms (they're sympathetic, few specifics). But ripples and waves through the supply chain are also a concern.
Supply chain visibility
"Most companies don't have trend visibility in their supply chains. In a lot of cases they don't know where materials come from so they don't have full understanding of their exposure," says Mike Gillespie, partner and national manufacturing industry leader at BDO Canada LLP, a professional services firm.
Many companies have not taken a deeper look into their supply chains, says Alan Mak, a partner and BDO's national forensics practice leader. "They know where the cheque goes but don't know where the parts come from. Discussions [with clients] involve going one, two and three layers deeper to figure out where parts originate, the risk exposure and where possible, to identify alternative sources."
Maintaining a workforce with the needed production skills is another challenge. Mak, who leads BDO's crisis management team, says companies need to conduct an impact analysis to identify the minimum operation requirement, divide the resources on hand and insulate the workforce. He suggests adapting management staff. Divide them in two, one group in the plant and one operating outside, ready to step in when needed.
Communication between production and human resources is key. Gillespie recommended identifying to what extent people can be cross-trained or not; and if not, prioritize what production is most important, and which clients are critical.
BDO is working with clients to identify where redundancies could exist with minimal ramp up time; and to ensure operational continuity by recalling the recently retired or moving back to previous positions the recently promoted and those who have changed roles.
There should be an executive crisis management team in place with defined roles and responsibilities. That could be the CEO or C-suite executives, or a different team on the ground that is making decisions day-to-day. Mak stressed the importance of a defined information flow that allows people to make the right decisions on the spot.
Companies that don't have a lot of financial cushioning need to determine what cash resources they have and how long they can operate before they need assistance. Mak says they are finding lenders responsive.
What is the minimum staffing capacity to keep the plant operational? Mak says this provides a cushion for labour availability in the event there are absences. Cleaning regimes should also be changed, focusing on high contact areas such as doors, control panels and consoles.
The Excellence in Manufacturing Consortium is keeping close contact with its members, providing its services and programs online. But it has also opened up one of its members-only forums to all Canadian manufacturers and stakeholders looking for knowledge related to COVID-19.
Members Need Help  is an e-mail service that provides an opportunity for members to share insights and experiences. A section on the forum's website addresses COVID-19 issues. Categories include current information, policies and procedures, assessments and communication tools.
"We want to offer support to the entire Canadian manufacturing sector. During these unprecedented times, it is imperative that we come together and support the expanse of our manufacturing network," says EMC president Jean-Pierre Giroux.
Manufacturers are facing many uncertainties as the crisis unfolds, but the 2008-09 recession offered valuable lessons.
"Some companies struggled, some closed and others used the time to get ready for the next business cycle," says Scott McNeil-Smith, EMC's vice-president, manufacturing performance. "They were the first to grab market share."
He suggests companies focus on projects they haven't had time for, such as machinery upgrades and maintenance programs; and to look at internal processes, supply chain connections and technology.
Last word goes to Darrin Mitchell, CEO of Trout River Industries in Coleman, PEI and an EMC member. His company makes live bottom trailers, truck box and cube trailers. He made a short video posted on LinkedIn, noting there are a lot of unknowns. But it's a good time to step up and show leadership. "As an entrepreneur, if everyone starts running right, maybe it's a good day to turn left."
This article appeared in the March-April 2020 print edition of PLANT Magazine.