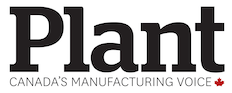 Battle for the future: Fighting for Ontario's industrial heartland
By Jeff Brownlee
General
Manufacturing
Bamford
Automatic Coating is sticking around but Jocelyn Bamford worries others are heading south.
Faced with a growing list of uncompetitive business conditions fuelled by a recommendation by one of Canada's top universities to expand operations south of the border, Jocelyn Bamford and husband Brad were faced with a difficult choice about the future of their family-owned company located in Canada's industrial heartland.
"We were looking at the best options to grow our company and the numbers worked much better for us if we relocated to the US," says Jocelyn Bamford, vice-president of Toronto's Automatic Coating Ltd. "So, we had to make a very tough decision – leave and relocate to the United States or stay here and fight."
Ultimately, they opted to battle it out, because after more than 50 years in business and supporting their local community, it was the "right thing to do."
"I've never been one to take the easy way out," she says. "So, Brad and I decided to stay here and fight not just for the future of our company, but for the future of manufacturing in Ontario."
The decision to grow in Canada not only laid the foundation to build a stronger future for the 85-employee powder coating company in Toronto, but also gave birth to a new voice for manufacturing in the province. Bamford is the founder of the Coalition of Concerned Manufacturers & Businesses of Ontario.
And it's not a small battle as Bamford soon discovered.
"There's zero strategy to maintain, never mind grow businesses here," she says. "Governments have basically piled on their policies that really make it uncompetitive to run a business in the province."
Case in point – hydro costs.
After analyzing her company's hydro bill two years ago, she discovered a mysterious charge called the global adjustment.
"I looked at my bill and wondered what the heck that was," she says. "No one could tell me so I started talking to other manufacturers and suppliers and they had the same concern about their ballooning hydro costs."
The global adjustment charge was a product of Ontario's 2009 Green Energy Act. In a nutshell, it was an attempt to subsidize the production of green electricity production in addition to financing government conservation programs. It also paid energy producers to not produce a surplus of electricity that could overload the system and result in a blackout. All of these costs were passed on to the consumer.
"My effective hydro rate was 20 cents and I looked at other jurisdictions where it's seven to eight cents," Bamford adds. "It was crazy."
Fact versus feelings
She assembled approximately 30 concerned companies to meet with Brad Duguid, the economic development minister at the time, to discuss this as well as other pressing issues. Aside from receiving government talking points that everything is "fine" and an apparent lack of understanding about running a business in Ontario, she knew the fight to keep Ontario as Canada's industrial heartland would require companies to come together and tell their stories with one, united voice.
"Every one of those companies had the same story and it was scary," says Bamford. "They were expanding outside of Ontario because it was a pain to do business here."
That was the catalyst for creating the Coalition in August 2016. Today, it has 140 members and the number of concerned voices continues to grow, weekly.
The overarching challenge, according to Bamford, is that there's an apparent disconnect between government and industry.
"Governments don't really understand what it takes to run a business," she adds. "Many politicians are career politicians with a real lack of business experience. To me that's a recipe for disaster."
She says that's not more evident than the commentary surrounding Ontario's minimum wage increase and the scolding by some politicians, namely Barrie MPP Ann Hoggarth, about the need for companies to re-evaluate their business model if they can't afford the minimum wage hike.
"I don't think anyone's complaining about raising minimum wage, but comments like those are totally unacceptable," she says. "In reality, Bill 148 (Fair Workplaces and Better Jobs Act) was too much, too soon for Ontario companies and made companies that were profitable, unprofitable."
Bamford, who was originally destined for a white-collar job as a journalist, understands industry has to embark on an educational crusade to ensure that decision makers understand the value as well as the economic importance of manufacturing. She had no interest in the industry herself until Brad took her on a special outing.
"My husband was so proud of his business that he took me on a date to the factory," she says. "I told him that's pretty cool, but I had no understanding of what ACL did until I got in the business and my perception quickly changed."
In addition to the disconnect between industry and government, the political narrative in this country has changed from an era when decisions were made based on facts.
"There's such an ideological bend to everything now and we are making policy based on feelings, not facts and I say that's at the expense of jobs and the economy," Bamford says. "I don't think the vast majority of people care if we call it personkind or mankind, but I know they care if they have a job and if their kids have jobs. So, let's stop this and let's get back to business."
Focus on innovation
Focusing on business for Automatic Coating hinges on innovation, an element of the culture from the early days as an appliance repair shop in the garage of Brad's grandparents. The core business began with rewiring electric motors, but Brad's father soon realized those armatures required insulation and powder coating is a great insulator. He travelled to Europe and brought back the technology that quickly helped the company emerge as a leading powder coater in North America.
Over the past 50 years, that commitment to innovation saw ACL perfect many powder and liquid-coating techniques originally used on household appliances and has expanded to become the leading industrial corrosion applicator in North America. It's also moved from offices in the garage to a 70,000-square-foot facility in Scarborough.
"The name of the game for us is innovation," says Bamford. "We're constantly reinventing what we do here out of necessity."
That was more apparent with the Great Recession of 2008 – a turning point for the company. With the automotive supply chain in North America under extreme pressure and many companies moving production out of Canada, it was a great blow to the business and time to shift the innovation gear into overdrive.
"We looked at what isn't easily moved offshore and quickly realized that pipeline coating was a growing industry," she adds. "We've grown steadily through innovation and because we've developed patents and new technologies that have helped us continue to grow."
Today, the company has patents in the pipeline, and mining and marine sectors and does work for the Canadian and US navies. One of its competitive advantages is the ability to perform in-field coatings for pipelines in Western Canada. Technology developed for the mining industry has a global footprint as many Canadian companies operating around the world, specifically South America, have relied on ACL's proprietary innovation to extend the life of a mine plate. In addition, Automatic Coating has branched into building equipment for navies worldwide that extends the life of their parts and reduces maintenance costs.
Innovation aside, it doesn't matter how great a certain technology is. Success hinges on customers and the integration of supply chains.
"I know ACL doesn't operate on an island and the manufacturing sector is very much an ecosystem in this province," she says. "My livelihood as well as the livelihood of other companies hinges on a strong industry. That's why I chose to start the coalition and fight for what I believe in."
Championing manufacturing is consuming a lot of time and taking her away from ACL's day-to-day operations. She has asked herself many times if it's worth it, but the answer is always the same.
"The government doesn't want to listen and they're not doing anything to help manufacturing, because they are focusing on feelings instead of facts," she says. "I'm making decisions not just for me, but for all of my employees and all of their families. I can't let a politician who was a schoolteacher make decisions that will decimate our industry. I'm not going without a fight – a fight for all of those people and an industry I understand and care about."
For more information on the Coalition for Concerned Manufacturers & Businesses of Ontario, visit www.ccmoo.ca and www.facebook.com/CCMOO1.
Jeff Brownlee is associate publisher of PLANT and an Ottawa-based business writer.