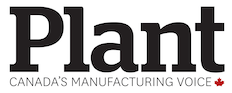 All types of people work on the loading dock. Most tend to be younger, yet that's where more aging Canadians are making a living.
In fact, according to CARP (an association for retired people), individuals aged 55 years and older accounted for 36% of the working-age population, the highest proportion on record, and it's expected to reach 40% by 2026, many of whom are in warehousing and distribution.
But many facilities aren't updating their loading dock equipment in the same way they're doing so inside the plant.
Robotics, AS/RS systems, AGVs and warehouse management systems are rapidly taking Canadian plants into the 21st century, while they continue to use manual – and potentially dangerous – procedures on the loading dock.
Thanks to newer technologies such as automatic vehicle restraints and push-button hydraulic levellers with smooth transition features, these practices no longer need to be backbreaking – especially for aging workers.
Forty years ago, manually securing trailers to a loading dock bay would require workers to go outside, regardless of weather and environment, and physically set wheel chocks on a trailer's rear tires. Some facilities still use this risky method, placing employees on the busy drive approach with the most basic form of vehicle restraint.
These types of manual operations are not only time intensive, but potentially dangerous. The US Occupational Safety and Health Administration (OSHA) – frequently cited in Canada – recently reported that tractor-trailers are the second leading cause of back-over deaths.
Safer operation
Internationally, recommendations are also being made to keep valued employees off the dangerous drive approach with the help of semi back-up alarms (New Zealand) and bumper refuge zones (France). With today's technology and changing standards, there's little to no reason for employees to chock tires outside.
Automatic restraints lock onto the trailer's wheels or – more commonly – its rear impact guard (RIG). They're operated with a simple push of a button. This level of automation helps docks operate safer and more efficiently. Restraints also help to prevent trailer separation accidents, such as a driver prematurely pulling away from a dock when a forklift is still inside, which can lead to a fall of four feet or more while carrying heavy loads.
Once the trailer is secured to the loading dock, forklift operators and workers must bridge the gap from facility floor to the back of the trailer with a dock leveller. Mechanical levellers that require a worker to pull a chain might be sufficient for operations with a young workforce that don't have a high volume of trailers to service. For aging workers and high-volume operations, consider hydraulic levellers.
Pushing a button on a control box means lifting a finger to raise and lower a heavy hydraulic leveller. Considering the average loading dock leveller services eight trucks per day, that saves a lot of bending over and pulling.
Smooth transitions
Additionally, in a study conducted by Ohio State University, it was revealed selecting a dock leveller designed with special attention to creating a smooth transition significantly reduces the effects of whole body vibration (WBV). This smooth transition extends from the building floor to the leveller, from the deck to lip and from the lip to trailer bed. WBV can be a key contributor to chronic back, neck and leg injuries suffered by long-term or aging forklift operators.
Traditionally, the various pieces of loading dock equipment – including vehicle restraints, levellers and overhead doors – were operated independently of each other. The most advanced dock controls now seamlessly integrate these systems.
It starts with the vehicle restraint. Once it's engaged with a RIG or rear wheels to secure the trailer, dockworkers can use other safety features. They include systems programmed with a green light interlock, which disables the use of the hydraulic leveller or overhead door until the vehicle restraint is safely engaged; an overhead door interlock that requires doors to be opened prior to leveller operation; or a stored leveller interlock that ensures the leveller is stored safely before the restraint releases the trailer.
When it comes to operating equipment at the loading dock door, this type of control panel helps to eliminate the potential for human error.
Advanced controls use a modern user interface with membrane switch buttons. These NEMA 4X-rated systems are built to withstand the harsh conditions of the loading dock. Their flexible circuitry modifies to update components or add features as needs change or budgets allow.
Working on a loading dock doesn't have to be a pain in the neck (or back). Facility managers looking to improve working conditions should consider automated solutions that simultaneously improve efficiency and safety.
Chad Dillavou is a product manager at Rite-Hite, a manufacturer of loading dock equipment, industrial doors, safety barriers and industrial fans based in Milwaukee, Wis. Visit www.ritehite.com.
This article appeared in the March-April 2020 print edition of PLANT Magazine.