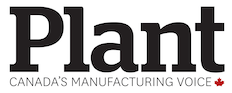 Canada's first free trade foray in Asia is complete – a deal with South Korea that the Harper government touts as a major boost for exporters looking for a toehold in the lucrative region. It's claiming exports will increase by 32% and expand the economy by $1.7 billion.
As with most free trade deals, there are winners but Ontario auto manufacturers see themselves as the clear losers. Other sectors see the benefits outweighing the burdens, and Jayson Myers, president and CEO of Canadian Manufacturers & Exporters, says the deal is important.
"The government sees this as setting a precedent for the type of deal they'd like to have with Japan and the other large Asian economies – this is the model they want for future agreements," he says.
The Canada-Korea Free Trade Agreement, announced March 11 after almost a decade of on-again, off-again talks, eliminates duties on 98% of all goods, although some agricultural tariffs could take more than a decade to phase out.
This agreement differs from the EU deal because it doesn't involve sub-national procurement. That means Ottawa doesn't require provincial approval.
It also lets Ottawa maintain the provisions of the Investment Canada Act, which screens takeovers by state-owned foreign companies, and leaves supply-managed agricultural industries, such as dairy and poultry production, untouched.
South Korea is Canada's seventh largest trading partner, and third largest from Asia after China and Japan, but the relationship has been decidedly lopsided. Korea's exports totalled $6.3 billion in 2012 while Canadian shipments overseas totalled $3.7 billion.
The federal government says the agreement will boost agriculture (particularly beef, pork and wheat), forestry and seafood exports, all of which have dealt with stiff tariffs. Pork and beef tariffs of up to 25% will loosen over 15 years, while a tariff on oats that's been as high as 554.8% will vanish.
Aerospace, aluminum and mining are also expected to benefit.
"Access to strategic markets and the free flow of goods is critical for Canada to compete on the world stage," says Pierre Gratton, president of the Mining Association of Canada, whose industry faced tariffs up to 8% for metals including iron, aluminum and nickel.
In total, 77% of tariff lines will be duty free upon implementation. The rest will be phased out within three years.
Jeff Jackson, markets manager at the Alberta Wheat Commission, says the deal is good for the wheat industry.
"We've lagged behind counterparts in the US and they were eroding our market share, but this deal gives our producers a chance to claw back."
Without the agreement, agricultural exporters have dealt with tariffs as high as 52.7% in 2012, he says.
But critics in the auto sector blast the elimination of a 6.1% duty on Hyundai and Kia vehicles over two years, which they say will make the already strong-selling brands even more competitive, taking a bite out of domestic sales and production.
Fair trade
Myers says he understands the industry's concerns.
"[They] don't think Korea is prepared to play fair, and I get that. For automakers, the deal doesn't really improve on the [agreement] between the US and South Korea, and the tariff elimination schedule is pretty aggressive."
Ford of Canada CEO Dianne Craig has been the most vocal, suggesting South Korea's previous deals with the US and EU have failed to reverse what she calls a "one-sided automotive trade flow" caused by non-tariff barriers on imported vehicles and its intervention in currency markets to subsidize exports and protect its domestic market.
She says the US trade deficit with South Korea has worsened by more than 50% while the volume of goods has dropped by nearly $2 billion since signing a deal more than two years ago.
"No Canadian manufacturer can compete with a market controlled by non-tariff barriers and currency manipulation," she declares.
The automakers have also criticized the absence retaliatory measures that match those negotiated by the US. The US-Korea free trade agreement (KORUS) includes a "snap-back" mechanism that allows Washington to re-impose a 2.5% duty if South Korea violates the deal.
Unifor, the union that represents Canadian autoworkers, is concerned about potential job losses.
"If Korean companies want to sell more in Canada, they should be required to make those cars here," it said in a release.
Jim Stanford, Unifor's chief economist, told The Canadian Press that the government has traded off "billions of dollars" in the auto sector to win over "tens of millions" in more pork and beef exports.
"The government is willing to sacrifice autos in order to make some gains in agriculture and that's all about the government's political base in the West."
Steve Rodgers, president of the Automotive Parts Manufacturers' Association, suggests some of the automotive industry's concerns may be overblown.
"It's not going to have a major impact in the short term. The majority of Korean imports to Canada are already coming in duty-free from plants in Georgia and Alabama, so it's really only going to affect sales," he says, adding that the EU deal could eventually help offset any potential losses to South Korea.
Other industries say the car makers have seized an undue amount of the spotlight.
"Canada is bigger than the automotive industry," Joy Nott, president of the Canadian Association of Importers and Exporters told The Globe and Mail. 'This deal really is a fantastic opportunity for Canada."
Find this article in the April 2014 issue of PLANT.