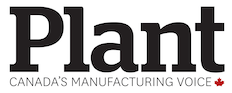 Professional offices belonging to lawyers, doctors or dentists usually have plaques all over the walls indicating qualifications from universities, technical institutes and/or professional associations. This is intended to provide a large measure of confidence to the client, a patient lying captive on the examination table or the one in the dentist's chair.
When it comes to international trade practitioners, there may be an MBA qualification on the business card, but this gives little guarantee of expertise relevant to the tasks at hand. The Forum for International Trade Training (www.fitt.ca) has taken a major step towards correcting this gap with the introduction of the Certified International Trade Professional (CITP) designation, but unless someone has actually taken or knows the FITTSkills program, there is little indication of specific competencies in this very wide field.
A remedy is at hand. FITT is well along the way to preparing a revised and updated directory of the skills needed for a person to be recognized as a competent international trade professional. This directory will enable practitioners to confirm their expertise, recruiters to check what potential candidates have to offer and senior executives to measure performance against defined criteria. Here are some of the essentials:
Feasibility. As retailer Target recently discovered, the risks of entry into a foreign market (even a relatively benign one like Canada) are many. The market must be carefully chosen, and detailed market research conducted.
Risks must be calculated, including commercial (will it be viable/profitable?), currency (which one to work in, and the risk mitigation required), economic (is the target market growing?), political (how stable is the country?), and what is the risk to technology and intellectual property?
Other questions to ask include:
• What's the risk to personnel serving abroad and the cost of keeping them in the particular market?
• Can profits be repatriated?
• How difficult is it to find local partners?
• In the event of a dispute in the market what legal recourse is available?
• Are there enough funds available to commit to the venture?
In essence a detailed analysis of the situation should confirm whether or not the whole project is potentially feasible. To manage this is the first and most critical competence.
Market entry. There are many ways to tackle a new market, and each has varying degrees of risk. Using an agent or distributor is low risk, but limits control of the sales effort and sometimes knowledge of the market. Success is greatly dependent on selecting good partners and making them part of the team.
An alternative (depending on the type of product or service) is to sell direct with a locally recruited sales force. This is expensive to set up and manage but should provide a focused sales effort and good feedback.
Licensing or some type of joint venture can offer an economical way of accessing the market in partnership with a trusted organization. This competence covers the ability to evaluate, cost out and ultimately managing the alternatives.
Finance. On the basis that "no sale is made until payment is received" financial competence is vital. Cash flow must be forecast and managed, payment methods (letters of credit, open account) determined, financing obtained if necessary, currencies assessed and perhaps hedged, insurance costed and arranged, and potential credit insurance checked out. Know the key points to consider.
Sales and marketing. The product or service may need to be changed for the foreign market, a brand well known domestically may need adaptation for promotion abroad and competitive threats should be assessed.
A pricing strategy will have to be set out – including the entry-level targets and longer-term goals. Export orientated documents will be needed for exporting and for quotations and purchase orders.
A system for return of goods may be needed, and/or follow-up service in the field, including the training of local partners. The set-up and management of e-commerce operations will also be part of the equation.
Finally, there is the question of promotion by sales visits, trade shows, advertisements, literature and technical manuals (which will have to be appropriate for the market and in the right language).
Distribution. Competencies here cover the cost and methods for shipping goods to the target market, including the carriers to be used, any special packaging or labelling required, potential use of containers or air freight, customs protocols and insurance.
Freight forwarders are experts in this field but the professional trader must know where to find them and the questions to ask.
Cultural and ethical issues. Success in many foreign markets, especially beyond so-called "western" ones, requires knowledge of and sympathy for the culture and business practices there. Some knowledge of the local language (or at least an ability to learn it) is also a significant competency. So too is knowledge of international business ethics and current corporate social responsibility standards and practices.
FITT's new directory will cover much more than what's outlined here, but at last the international trade professional will be judged by a clear set of criteria, and the plaque on the office wall will really mean something.
Mark Drake is former president of Electrovert Ltd. and the Canadian Exporters' Association.
This article appears in the October 2015 issue of PLANT.