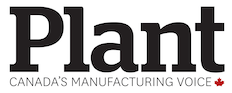 The impaired driving rate has been on a steady decline since the mid-1980s, but it is still the leading cause of criminal death in Canada, according to Statistics Canada. In 2010, MADD Canada estimated it was a factor in more than 1,080 deaths, and adding those to injuries and property damage-only crashes cost $20.62 billion.
Current preventative measures include alcohol ignition interlock breath analyzers that are installed in a convicted driver's vehicle and prevent the vehicle from starting if the blood alcohol concentration (BAC) is over the legal limit.
Roadside breathalyzers are still used today by police but have been criticized for delivering inaccurate readings and lacking high sensitivity. Most commercial breathalyzers are fuel cell, infrared, or semiconductor-based and are temperature-sensitive, making them vulnerable to deception. And the cost of these devices is a major hindrance to their broad installation in vehicles.
A more practical solution to this problem is a next generation alcohol interlock system designed and developed as a standard safety device for all vehicles by researchers at the Universities of Waterloo, Windsor and Alberta through the support of the AUTO21 Network of Centres of Excellence and SoberSteering Sensors Inc.
Researchers have designed a system that's unobtrusive to sober drivers, but impassable to someone who is inebriated. Ethanol sensors are imbedded into vehicle steering wheels to detect intoxication through the natural interaction with the driver's hands. If the driver is intoxicated, the system engages a transmission interlock to immobilize the vehicle.
This lightweight and easily deployable binary gas sensor is fabricated using micro-electro-mechanical systems (MEMS) technology. It detects a threshold amount of ethanol in the air and operates near its natural maximum limit, making it acutely sensitive. If that threshold is exceeded the sensors will activate the lockdown. Feasibility studies have shown that binary gas sensors detect alcohol as low as five parts per million (ppm) of ethanol vapour, which is much lower than the legal BAC limit of 0.05 (30 ppm).
Even lower detection levels – less than one part per billion – can be achieved by building a sensor that exploits the natural dynamic amplification that occurs when a sensor runs at its resonant frequency and near its threshold limit. University of Waterloo researchers led by Professor Eihab Abdel-Rahman are experimenting and collecting sensor data in this mode. 
The exciting aspects of binary gas sensors are not only their sensitivity, but also their simplicity and robustness. Complicated readout circuits are not required, thus providing an inexpensive solution to impaired driving. The affordability allows for widespread use in private and public transit vehicles and creates a huge market with tremendous potential for development and success. The global automotive MEMS sensor market is projected to reach US$4.7 billion by 2020, according to a 2013 report by Research and Markets.
Researchers hope to see these sensors installed in all vehicles as a standard safety device, thus putting an end to impaired driving.
Mahmoud Khater is a post-doctoral researcher at the University of Waterloo. Khater contributes to the AUTO21 project, "Driver Alcohol Detection Technology."
Comments? E-mail jterrett@plant.ca.
Find this article in the March 2014 issue of PLANT.