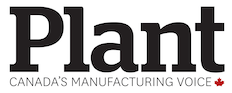 Selling your manufacturing business? Reaching the letter of intent (LOI) stage is a great indicator of success, but many steps lie ahead that can derail or ruin the transaction. Here are seven tips to avoid potential setbacks that could occur between the LOI and when the transaction closes:
1. Deal with the details. The LOI sets the pace for the rest of the process, so do it right. Be sure everyone understands all elements, and that it has a reasonable amount of detail.
2. Keep the business on budget and performing well. Most deals require the seller to operate as usual during closing. Avoid tweaking the business in the final months or weeks to gain an advantage. It's difficult to do without creating problems.
3. If something bad happens, inform the buyer immediately. Business results are rarely perfect. Done properly, this increases the buyer's confidence in you and the business.
4. Analyze previously presented financial statements. Most serious buyers will perform a "quality of earnings" accounting on your company that involves a detailed review of the financial statements you've previously presented. Perform your own analysis to find the unusual items a buyer may ask about rather than scrambling to find answers later.
5. Be organized. The buyer will need information about the financial results, including legal, insurance, human resources and major contracts. The information should support the picture painted during the sale process.
6. Manage the lawyers. Lawyers will take the most protected, conservative position on your behalf. But if both parties do so, there's little room for middle ground. Don't let the lawyers manage you. Continue compromising and negotiating what isn't covered in the LOI.
7. Communicate effectively. Never take a shortcut by firing off an e-mail when a phone call would be better.
Mark Borkowski is president of Toronto-based Mercantile Mergers & Acquisitions Corp., which specializes in the sale of privately held companies. Visit .

This article appears in the April 2015 issue of PLANT.