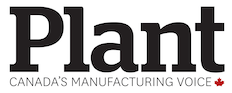 As new competitors continue to enter the plant sector, competitiveness is a key business driver for many organizations. Manufacturing is driven by a quest for efficiency; using the least number of resources to deliver the optimal product in the shortest amount of time possible.
A key driver to achieve this level of competitiveness is to take advantage of new technologies. Business leaders are aware of this, as Accenture found that 77 per cent of executives know that their technology architecture is critical or very critical for the overall success of their organization. For many, this has meant adopting a cloud computing solution to manage data and workflows, and support business processes.
Cloud computing is expected by Markets and Markets to be worth $947.3 billion USD by 2026, with a compound annual growth rate of 16.3 per cent until then. The International Data Corporation (IDC) reports that spending on compute and storage infrastructure products for cloud infrastructure increased 12.5 per cent year-over-year in the first quarter of 2021, while investments in non-cloud infrastructure increased 6.3 per cent year-over-year in the same quarter.
Cloud computing is useful in several ways that directly improve competitiveness in the manufacturing industry, including managing supply chains, optimizing processes, facilitating automation, and allowing remote access.
Supply chain management
Each entity in the supply chain – vendors, suppliers, dealers, logistics companies, wholesalers, and retailers, relies on data from others to carry out specific tasks. Cloud technology makes it possible for everyone in the supply chain to connect, which facilitates real-time information sharing and a 360-degree overview.
Optimized processes
Process costs are directly under the control of the business. Optimizing processes, to reduce costs and minimize waste, contributes hugely to improved competitiveness. Cloud computing achieves both these objectives by incorporating Internet of things (IoT) devices into existing business processes.
According to IDC, by 2025 IoT devices will collect 73 zettabytes (ZB) in data. Most of the data originate from security and video surveillance industrial IoT applications. This data can be used to gain insights that will optimize processes. For instance, machine learning algorithms can work through massive data sets to find flaws in processes and suggest improvements, much faster than a human could. According to an IoT survey conducted by pwc, the biggest benefits of IoT for businesses are gaining new capabilities (35 per cent) and improved efficiency.
Automation and intelligent systems
Cloud infrastructure is behind many of the latest technologies deployed in manufacturing. Components such as logic controllers, pneumatic and hydraulic systems, robots and cobots have become commonplace as they supplement human work and counteract human error.
The core strength of an intelligent manufacturing system, such as those enabled by fourth industrial revolution technologies, is its ability to integrate various systems, orchestrate collaboration between different robots, and be interoperable with all its component systems. This requires a very high level of compute capabilities and infrastructure, which cloud systems offer, and display through customizable dashboards at that.
In addition, Industry 4.0 requires advanced analytics and decision-making based on machine learning techniques, a major part of AI, all of which are facilitated by cloud computing.
Remote access
There are also very practical, real-life applications of cloud computing solutions in the industry. For many manufacturers, it is impossible to evaluate and oversee the operations of all company facilities, it is a bad use of senior managers' time to have them travel across the globe to do inspections. In such cases, cloud computing provides a solution, by using IoT sensors to automate manufacturing systems and remotely monitor and control operations.
The number of sensor systems used, and the diversity of their applications are ever increasing. These sensors can even "talk" to one another and collaborate or call on a human to intervene from anywhere in the world. Maintenance personnel can do visual inspections remotely using drones, robotics, augmented reality, and virtual reality, all made possible by cloud technology.
A more advanced form of remote access is the concept of digital twinning, which Research and Markets believes will become a standard feature/functionality for IoT application enablement by 2028. They predict that by 2026, up to 91 per cent of all IoT platforms will contain some form of digital twinning capability.
In these solutions, the cloud hosts virtualized representations (digital twins) of a plant and its machines which operate under identical conditions to those of the physical facility. This helps streamline maintenance and troubleshooting and optimizes asset performance.
Looking ahead
Modern industrial facilities are already closely integrated with cloud technologies. IoT devices, 5G connections, and affordable cloud service providers already make it easier to deploy digital solutions for plant operations. For smaller businesses, they offer a way to compete with large organizations that have huge budgets for technology architecture and infrastructure.
While cloud technology may present some challenges, it serves as a foundation for digital transformation in enterprises and buffers them against the competition.
With the advent of 5G, factories will likely be built entirely of highly interconnected, powerful, and continually updated devices. These devices will be capable of processing data throughout the manufacturing process with the same level of speed, reliability, and security that we currently anticipate from our smartphones.
Sounds like a solution to our original quest for efficiency by using limited resources to deliver the optimal product in the shortest amount of time possible, doesn't it?
___________
Steve Richmond is the CEO and founder of Projetech Inc.