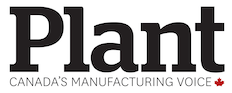 Joe Williams set out on a mission to chase a dream. Two decades later, that pursuit may end up changing the world.
It's been a long, winding road for the president of Ontario's Innovative Hydrogen Solutions (IHS) who has dedicated most of his life to developing and improving technology that reduces greenhouse gas emissions (GHG) produced by internal combustion engines that run on diesel fuel. After many lessons learned, a never-quit attitude that would make Thomas Edison proud and enlisting some of the brightest minds in the industry, the Aurora, Ont.-based company is now in the fast lane to becoming a global leader in the cleantech space.
"It's been quite the journey and we've made mistakes along the way, no question," says Williams. "But we've learned from those mistakes; we never gave up; pushed forward and now I can honestly say, we've finally nailed it."
While hydrogen-on-demand (HOD) technology has been around for more than 40 years, until now the main challenge has revolved around developing a reliable product that overcomes issues related to operating in both cold and warm climates, is corrosion resistant and most importantly, produces consistent results.
For IHS, nailing it takes the form of the latest generation of its i-phi (innovative partial hydrogen injection) product, geared predominantly to long-haul truck applications. The brains of the unit, the electrolyzer, is housed in a stainless-steel box mounted on the outside of the truck. It breaks down distilled water stored in a separate, external tank and produces hydrogen and oxygen gases through electrolysis. Those gases are then introduced into the combustion process through the engine's air intake.
Diesel engines burn approximately 70% of the fuel. The remaining 30% is exhausted as unburnt hydrocarbons, producing both pollution and smog. With hydrogen burning 14 times faster than diesel fuel, the result of installing the i-phi unit is an optimized, cleaner combustion process that decreases greenhouse gases and reduces emissions as well as fuel consumption.
"We frequently hear that this is too good to be true – but it's not. It's definitely a win-win-win across the board," Williams says. "There are many benefits as a result of using this technology, both in terms of the environment as well as financial. You basically add water and save."
Third-party verification data shows fuel savings in the 10% to 30% range with emissions reductions up to 80% in the long-haul truck industry. As a scalable technology, the i-phi unit has many applications, including marine, heavy equipment, rail, public transit and diesel-powered generators. It also works on smaller engines such as light-duty vehicles, but the cost benefit for that segment isn't feasible – yet. That's a major area of research and development for IHS.
"The technology has come a long way, especially in the last couple of years and it will continue to change at a rapid pace," says Williams. "I compare it to the advances in smart phone technology. Look at how they have changed in such a short period of time."
Investing in R&D
Pushing the technological envelope has been part of the IHS business plan from the start. Williams wanted to ensure the company was leading in the space and went to market with a good, reliable product that delivered on results before he started focusing on the sales cycle. And all of this has been done with private money, without government support.
"We have spent so much of our time and money on R&D, product development and third-party verification," he adds. "I wanted to ensure we were selling a product that delivers on what we say it's going to do, which is incumbent on taking the position as a leader in this industry."
IHS is working on several large new projects, including one with the US military that demonstrates how necessity spawns innovation as well as how product development advances so rapidly. This project has expanded the scope of the technology well beyond current applications and bodes well for an exciting future.
A large part of the 15,000-square-foot manufacturing facility is dedicated to innovation. It has a cryogenic chamber that mimics a cold Canadian winter. It also has a heat room that simulates sweltering temperatures found in the engine rooms of ships. Two new generations of the product are being tested in the lab – one specifically for large diesel generators, which has huge global growth potential in the immediate future.
"There's increasing demand for our technology to be used on diesel generators, particularly in developing countries," he says. "We've had inquiries from Africa, India, Guatemala, Mali, Chile and Brazil."
One market the company is taking a serious look at both for sales and manufacturing is the US. That can be partly attributed to increasing protectionist sentiment south of the border.
IHS is also gaining market traction in Pakistan. One of the i-phi units installed on a diesel generator powering a hospital is recording impressive results, including a 30% reduction in fuel use.
"They're really pleased that the diesel smell is gone, there's no more black smoke and that people aren't getting sick," Williams says. "This technology eases the burden on health care systems around the world."
Emissions are a major global health issue. According to the American Association for the Advancement of Science (AAAS), more than 5.5 million people die as a result of air pollution. In the US, that number is approximately 200,000 and around 7,700 in Canada.
One of the major hurdles developing the i-phi was translating the science into a finished product while finding innovative solutions to some of the design issues.
"One of the most important lessons we learned is the importance of marrying science with engineering," Williams says. "It took us 10 years of trial and error and flying by the seat of our pants while introducing new technology to the marketplace the wrong way. Then, after 10 years of doing it the wrong way, we looked for help from some outside agencies."
The solution was to enlist the services of Wardrop Engineering – designers of the Canadarm on the space shuttle – the physics department of the University of Winnipeg and the combustion engineers at Queen's University in Kingston, Ont.
Resolving issues
"There were major issues that the entire marketplace – not just IHS – was facing," adds Williams. "Overcoming those was a result of having the physicists tell the engineers what works and what doesn't work; and how do we resolve the issues of corrosion of the anode and cathode; the freezing issues and the overheating issues. Once the technical uncertainties were resolved, we knew that we had a product that was reliable."
Then came the challenge of manufacturing the product efficiently. Williams turned to lean guru George Trachillis to help streamline operations.
"He came in and turned our operations upside down and drove us crazy," Williams admits. "But it was short-term pain, for long-term gain. He really helped us with ergonomics."
Due to the intricate nature of the i-phi unit, the bulk of the manufacturing process is done manually, particularly for quality control. Another reason is that any automation machinery has to be highly customized, or as Williams describes it, "Macgyvered."
IHS relies on approximately 11 different parts suppliers in its supply chain, with final assembly being conducted at six workstations for each manufacturing line at its Aurora facility.
Because the manufacturing processes are segmented into different zones, IHS has the capability to scale up full-capacity production by simply and quickly adding shifts to the manufacturing lines as needed. One manufacturing line of six or seven work stations can produce five units a day, which is a major improvement when compared to the three days it took pre-lean journey. The Aurora facility produces up to 1,000 units or so per month through the ongoing application of continuous improvement.
With sound, proven technology, the company is now focusing on improving sales domestically and internationally.
"It's been one heck of a journey to get to this stage, but we believe in our product and we want to make a difference," says Williams. "If we're going to be responsible corporate citizens, it's incumbent upon us to get this technology out there, not just locally and not just in the United States, but globally."
With a determined focus on innovation while marrying science and engineering and blending in lean manufacturing, IHS is off to a good start.
Jeff Brownlee is an Ottawa-based communications specialist, business writer and editor. E-mail jeff@rainmakermedias.ca.
This article appeared in the November-December 2017 print edition of PLANT.