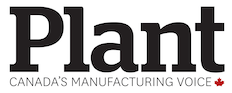 Although each facility is unique and will train on procedures and protocols accordingly, the primary purpose of any occupational health and safety training program is to instruct participants on protocols and procedures, and to raise their awareness and skills.
Consult health and safety legislation to see what is required by law in your jurisdiction, some form of program is a requirement in most. Make the required elements your foundation and build out from there.

Engage workers in program development
It's crucial to get employee input and participation as you develop your training program, so that training modules accurately reflect the experiences of workers on the floor. That starts with the health and safety committee: a forum for collaborative involvement of employees, representing both workers and the employer. These committees are legal requirements for organizations of a specified minimum size in all Canadian jurisdictions. In smaller workplaces where a committee may not be required, a worker representative may be appointed.
A health and safety committee brings together workers' in-depth, practical knowledge of specific jobs and management's overall establishment of job interrelationships, general company policies, and procedures. As the employer, you have a duty to establish a committee that operates in compliance with the law, is organized and effective, has at least equal or more workers to manager participation, and has access to resources such as time, money, or meeting rooms to do its work. To function properly, the committee needs an appropriate structure, a clear statement of purpose and duties, and standard procedures for meetings.

Train your trainers
As supervisors will often be responsible for monitoring adherence to safety protocols and in some cases, administering the training, they should have a thorough understanding of policies and procedures and be able to explain the rationale for each. Supervisor training should cover topics such as legal responsibilities, the internal responsibility system, auditing, chemical safety including WHMIS, industrial hygiene, medical surveillance programs, and the duty to accommodate. Their training should also review the procedures associated with hazard identification and control, along with conducting risk assessments, incident investigations, planned inspections and task observations. Finally, supervisors will benefit from first aid training as well as coaching to develop their communication skills.
When conducting safety training for workers, plan the session beforehand, break the job down into steps, and have training aids available – documented safe work procedures are key here. With each procedure, explain what is to be done and describe the hazards and control measures. Demonstrate each step, stressing key points, and encourage and answer questions. To reinforce workers' learning, have them carry out each step and provide feedback and positive reinforcement where necessary.
New worker orientation
Workers require safety training at the beginning of employment, when reassigned or transferred to a new job, or when returning from an extended leave. Training should also occur when new equipment, processes, or procedures are introduced or when there is a change to the legislative requirements.
Health and safety education should start with a thorough orientation when a worker joins the organization. Giving new workers a glimpse into your organization's safety culture, orientation sessions typically cover the functions of the work unit, organizational relationships, administrative arrangements, and various policies and rules.
They should also address the hazards of the job, when safety training will occur, and any safety equipment required including personal protective equipment. In addition, the sessions should review emergency situations: what to do in case of fire or another emergency, the locations of fire extinguishers, first aid kits and automated external defibrillators, first aid rooms and emergency assistance, and what to do when they have questions, are injured, or notice something off.
Pace training to ensure all the information or skills are learned, avoid overloading new employees with too much information all at once. It's a good idea to provide written information that outlines the points covered in the orientation sessions (this also serves as a checklist for the person leading the orientation). All workers, but especially new, inexperienced, or transferred workers, should be encouraged to ask questions at any time.
Test, refine, and seek feedback
Refresh your training program regularly to ensure skills and knowledge are up to date with legal requirements, good practices, and current workplace procedures. Have supervisors check-in with workers to ensure they're following safe work procedures, if there are questions or concerns, this could be an opportunity to review the training program or retrain personnel.
One of the most effective ways to develop a positive safe and healthy workplace culture is to encourage a dialogue with employees as you implement procedures and work to control hazards. Knowing your health and safety program goes beyond basic requirements, is informed by workers' experiences, and gets updated regularly can help keep workers engaged, feeling supported and working efficiently.
_______________
The Canadian Centre for Occupational Health and Safety (CCOHS) promotes the total well-being — physical, psychosocial, and mental health — of workers in Canada by providing information, advice, education, and management systems and solutions that support the prevention of injury and illness. Visit www.ccohs.ca for more safety tips.