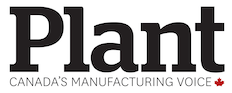 PLANT: The average salary has dropped nearly $10K between 2021 and 2022, to $119,726. What do you attribute this to? And do you see this as a trend, or a short-term drop?
EMC: Our understanding / experience is the salaries themselves have remained consistent; however, bonuses and other benefits may have changed due to economic impacts.
Further, $10,000 is not a significant shift in the aggregate salary average and is likely due to the following:
• Different respondents answering the question. (Conversely, the only way to assume is if the identical group of people answered for both years; including demographic shift and people retiring).
• Turnover in the occupations reporting, with the 'new' person earlier in their career (hence a lower salary) but in the same
pay range.
PLANT: The percentage of females in the industry continues to increase (up to 20 per cent for 2022). Do you see this trend continuing in the years ahead?
EMC: Absolutely. It is encouraging that more women are pursuing careers in manufacturing, as this is a key strategy EMC and the sector is employing, to grow the future workforce supply.
Engaging women (along with youth and other underrepresented groups) represents a significant opportunity for manufacturing employers to address current skills gaps and labour shortages. It is a long-term strategy that is looking to immediate needs, but also five-, 10- and 20-years out.
PLANT: Skill shortage and cost control are the most significant issues facing companies. How can companies tackle these problems?
EMC: The overarching way we do this is by connecting the manufacturers with the best and brightest experts to help them solve the problems directly.
EMC also connects them with each other, to leverage the consortium for advantage.
• Address capacity issues related to staffing (skills and labour), supply chain relationships and sources, logistics for getting finished goods into customer hands.
• Skills shortages through upskilling/reskilling, training, micro-credentials, onboarding tools for employers, and equity, diversity and inclusion strategies.
• Labour/vacancies can be addressed through work integrated learning, on-the-job placements, pre-apprenticeships, recruiting foreign trained workers, and other experiential, path-to-employment opportunities.
• Cost of manufacturing through adoption of best practices, efficiencies, technology, advanced manufacturing processes. EMC is supporting directly with group model programs designed to reduce the cost of certain elements, such as energy, health and safety, training, materials and more.
PLANT: The average age of survey respondents for 2022 dropped by over two and half years from 2021 (51.1 from 53.7). A younger workforce is a great sign, isn't it?
EMC: A younger workforce would speak to future viability; however, the workforce age is still quite high. With approximately 20 per cent of the workforce eligible to retire in the next 10 years, compounded by the current gaps, vacancies and shortages, the demand for replacing this aging workforce will require a 20 to 30 percent growth (through 2030) in workforce supply just to sustain. Like salaries, this is also a statistic that is affected by different respondents answering the question, and turnover in the occupations reporting, with the 'new' person earlier in their career, for same occupation.
PLANT: The average years of experience dropped for 2022. Do you attribute this to younger working joining the work force or older working leaving?
EMC: Yes. We currently see 20 per cent of the workforce eligible to retire over the next 10 years. The current supply entering the workforce is not sufficient to address this expected retirement, let alone the current vacancies and demands for talent.
____________
Mario Cywinski is the editor of Plant magazine, Machinery and Equipment MRO magazine, Food and Beverage magazine, and a member of the Automobile Journalists Association of Canada. He has over 15 years of editorial experience; over four years of maintenance, reliability, and operations experience; nearly 20 years of automobile industry experience, and small business industry experience.