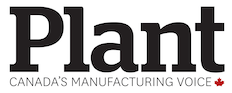 Canada's aging population is affecting more than the replacement of retiring executives and skilled workers: its costing almost $1.3 billion in lost productivity as more employees deal with eldercare issues.
More than 25% of employed Canadians provide care and assistance to an elderly family member. A Conference Board of Canada report says this may lead to significant pressure related to balancing work with care, elevated stress levels, absenteeism and work interruptions.
The Ottawa-based research firm says this is costing companies an estimated $1.28 billion per year in lost productivity.
Formal programs are not common. A survey of primarily medium and large employers found 37% offer eldercare leave; 32% indicated the leave was unpaid; 2% offered paid leave; and another 3% offered a combination of paid and unpaid leave.
The Juggling Act: Balancing Work and Eldercare in Canada, offers broad guidelines for developing an eldercare strategy:
• Assess obligations currently affecting employees.
• Consider measures already in place. Assistance programs offer helpful services.
• Align strategies with needs. Days off, reduced work hours or a short period of leave may be more beneficial than greater flexibility.
• Prioritize managerial and organizational support. Support from a direct manager often determines the extent to which an employee will avail themselves of eldercare accommodations.
• Adjust programs as necessary. Eldercare is unpredictable and changes over time.