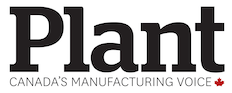 Many Canadian manufacturers find it easier to do business in the US rather than other provinces because of interprovincial trade barriers.
In an effort to make internal trade freer, the federal and provincial governments have replaced the existing Agreement on Internal Trade (AIT) with a new deal.
Under the old arrangement domestic companies had to deal with a host of territorial barriers while international trade agreements ensured foreign companies had freer access to the Canadian market. The AIT opened trade in a limited number of sectors, restricted the sale of certain products inter-provincially and added limitations to labour mobility.
The Canadian Free Trade Agreement (CFTA), which came into force July 1, ensures Canadian companies enjoy the same access to domestic markets as foreign businesses.
It aims to improve trade, investment and worker mobility within Canada by reducing, and in some cases eliminating existing interprovincial barriers, except for specified exemptions.
This is a big change from the positive list approach taken by the AIT, which was limited to 11 sectors. It required provinces and territories to itimize all the goods and services allowed to be traded.
CFTA's "negative list" requires any remaining barriers to be specifically noted in the agreement. Liquor and beer are among a few of the exceptions, but the agreement will create a working group to liberalize trade in this area.
The new agreement also provides better access to government procurement. Under CETA, European Union companies get access to all government contracts digitally. Canada's internal trade rules did not provide for electronic access, so domestic companies would be at a disadvantage for contracts outside their territories. Under the CFTA, companies can bid for projects online through a "Canada-wide single point of access" that levels the playing field with foreign businesses.
Dispute resolution
CFTA's dispute settlement mechanism, similar to the one outlined in the North American Free Trade Agreement, covers both state-to-state and person-to-state violations. The mechanism includes government-to-government and person-to-government provisions. Monetary penalties for violations will range from $250,000 to $10 million.
A reconciliation process reduces regulatory barriers imposed by provinces or territories to trade, investment or labour mobility. If a party wants "to adopt or modify a regulation that may have a significant effect on trade or investment within Canada," it must provide a minimum of 30 days notice, and allow other parties and interested persons to comment on the proposed regulation.
What does this new internal trade deal mean in dollars and cents? It's projected to add up to 0.20% of GDP, and that presents some significant opportunities.
Imran Ahmad is a business law partner at Miller Thomson LLP. Sumeya Mulla is a human rights, immigration and refugee lawyer at Waldman & Associates. E-mail iahmad@millerthomson.com.