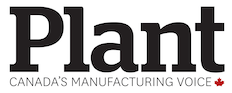 The Scientific Research and Experimental Development (SR&ED) tax incentive program is designed to encourage manufacturers to develop new technologies and bring them to market. But the program's cumbersome application and documentation requirements have confused and frustrated manufacturers looking to offset massive, upfront R&D costs. Many manufacturers aren't convinced the program is doing enough for them, which is deterring them from investing in the development of new products and processes.
"There's a lack of consistency in the application of the CRA's tax legislation during site visits, and manufacturers are seeing a discrepancy between the definitions of technological uncertainty and technological advancements, and the link to business R&D," says Martha Oner, national leader on R&D and government incentives at Grant Thornton LLP, an audit, tax and advisory firm.
Given the federal government's focus on boosting innovation in its 2016 budget and the breadth of programs available, consider funding outside of SR&ED if it's causing too many headaches.
Here's a look at a few of the programs available to manufacturers:
Automotive Innovation Fund. It provides $500 million to support an automotive firm's strategic, large-scale automotive R&D projects that are aimed at building innovative, greener vehicles.
It's a good program for companies considering robotics and advanced IT systems to improve their processes, but not so good for smaller businesses. Proposals involve private sector investments of $75 million over five years.
Canadian International Innovation Program. It supports collaborative industrial R&D projects with potential for commercialization between Canada and partner countries.
The program accesses support and funding; accesses intelligence on technology and markets; accesses new markets through technology partnering; leverages investment to reduce risk for R&D projects that support commercialization of Canadian technology; and reduces market entry risk plus costs associated with technology adaptation, co-development and validation.
Consider this program if you can source knowledge from abroad to address technical gaps. Avoid it if you're going beyond Israel, Brazil, India, China or South Korea.
CanExport. It provides up to $50 million over five years in direct financial support to SMEs looking to export in high-growth, priority markets and sectors.
The program covers: travel costs for up to two employees; the cost of registration for conferences or trade fairs for two employees; translation/interpretation costs; and legal fees pertaining to incremental activities targeting the export of products and/or services.
Use this program if you're going to a trade show, but don't apply if your revenue is less than $200,000 or more than $50 million.
Energy Efficiency for Industry. It offers cost-shared assistance to industrial companies to implement energy management projects, including ISO 50001 Energy Management Systems Standard pilots; and process integration and computational fluid dynamics energy studies. Natural Resources Canada provides up to 50% of eligible costs to a maximum of $40,000.
Use this program if you're looking at implementing the ISO 50001 standard, but don't choose long duration projects.
Industrial Research Assistance Program. It provides financial support for technology innovation to qualified SMEs. You have to demonstrate: business and management capabilities and the potential to achieve expected outcomes; financial capabilities and a plan to commercialize the developed technologies; and technical aspects of the project, including its potential impact on your company.
Apply to this program if your business has fewer than 500 employees. You can stack innovation programs by reducing costs with the funds you receive, but still claim SR&ED on your excess spend.
MITACS Accelerate Program. It solves research challenges with university expertise, matching funds, and one-to-one support. Internships start at four months and scale up as much as needed. Contributions start at $7,500 and are matched dollar for dollar.
The program requires on-site supervision to develop the student's business acumen by working in the "real world."
SDTC. There are different funds to support innovative cleantech projects through development and demonstration. Funding rounds are opened annually or bi-annually.
Eligible projects must displace an existing technology and deliver quantifiable reductions to: GHG emissions; water, soil or air contaminants; and water consumption.
Use this program to go for the big dollars. SDTC funds 33% of eligible project costs, assuming your project is going to cost at least $750,000, and you must retain the rights to the IP.
No matter which market your company serves, there's innovation funding available, but you have to look beyond research costs and instead consider R&D spending over the next 12 months. A planned approach to innovation funding helps your business become more competitive and productive while enhancing your bottom line.
This article appeared in the September 2017 issue of PLANT Magazine.