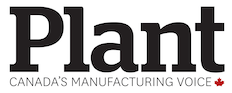 Today's business environment is evolving at an exponential rate. For manufacturers, this has translated into a range of disruptive forces that are shifting business dynamics. To keep pace with new technologies, spiralling customer demands and mounting competition, companies must innovate and evolve. Failing to do so risks more than a potential loss of revenue or reputational damage. They may also risk obsolescence – a fate that many companies in other industries have already experienced thanks to disruptors such as Amazon, Uber and AirBNB.
To avoid this fate, take a closer look at the implications and risks associated with disruption. In fact, a KPMG report says 75% of Canadian companies responding to a CEO survey see this unique point in time as an opportunity for growth. But seizing the moment won't come easy.
Disrupt and grow: 2017 Canadian CEO Outlook, a report based on a KPMG survey of 1,300 global CEOs (including 51 Canadians), notes that while 86% of them identified their business as an active disruptor in the marketplace, maintaining that position for the long haul will require setting the right strategic priorities. For those in the industrial and manufacturing sectors, this includes increasing technological investments, becoming more customer-centric, strengthening cybersecurity and remaining focused in the face of geopolitical uncertainty.
While exponential technologies are redefining most industries, few are more impacted than manufacturers. Many companies are already adopting robotic process automation, cognitive technologies, blockchain and data analytics, and rapidly redefining manufacturing processes.
Organizations that fail to invest heavily in the early-adoption phase of these new technologies risk a loss of competitiveness, and a potential loss of relevance. Most survey respondents cited emerging technologies as a significant risk to their organizations, making it the second highest risk cited in the survey.
Many of the Canadian executives have invested significantly in new technologies over the last 12 months, most notably in the Internet of Things (39%), blockchain (29%), data analytics tools (27%), cognitive technologies (25%), cognitive automation (24%) and robotic process automation (10%). Given the prominent role technology will play in the future, manufacturers would be well served to maintain or increase those investments.
In recent years, it has become clear the world's most successful companies are capable of constantly evolving in response to shifting customer expectations. Canadian CEOs understand this imperative, with 78% saying they feel a growing responsibility to represent the best interests of their customers. However, achieving customer-centricity is easier said than done.
Cyber secure
For manufacturers, this imperative lies in prioritizing innovation. To succeed in an age of disruption, companies should be asking three critical questions:
• How can we use disruption and innovation to create operational efficiency?
• How can we improve sales channels through innovation?
• How can we innovate to open up new sales channels?
Cyber breaches have increased dramatically over the last few years and are expected to become more common. Understanding this, CEOs are taking steps to ensure their organizations are cyber secure and able to recover swiftly should a breach occur. Thirty-seven per cent of Canadians say they're fully prepared for a cyber event, compared to only 13% in 2016.
But there's still work to be done. The pace of change in manufacturing will likely create more complex cyber risks. As hackers become more sophisticated and manufacturers become more vulnerable to external attacks – thanks to such technologies as the Internet of Things and Big Data – companies must evolve with them. This means adapting cybersecurity policies and procedures to better monitor evolving risks and reflect emerging threats, such as distributed denial of service attacks, social media hacking and employee-led breaches.
Geopolitical uncertainty and its impact on exports is a great concern for manufacturers. While interest rate risk tops the agenda for most CEOs, manufacturers are also waiting anxiously as the fate of the North American Free Trade Agreement hangs in the balance.
Political upheaval
While it's difficult to develop and execute strategic plans in the face of such uncertainty, it's important for manufacturers to focus on what they can control. For the most part, CEOs are doing just that – 44% said increasing penetration in existing markets is a priority. In the same vein, 65% said their primary investment objective is to improve bottom line growth, 50% were aiming to improve organizational resilience and 46% are focused on increasing productivity.
But to thrive in the future, manufacturers may also want to focus on disrupting competitors, creating new products and services, and transforming business and operating models.
They should also look at disruption through a more global lens to ensure they're focused on the priorities, investments and opportunities most likely to deliver a competitive advantage. Already, the majority of companies say they're engaging in scenario planning to address geopolitical uncertainty. By staying on top of emerging trends and shifting customer needs, they avoid being blindsided while uncovering business opportunities faster.
Now is the time to disrupt and grow. Admittedly, becoming a disruptor will not be easy, yet it's a major priority for Canadian manufacturers. They recognize future success hinges on elevating disruption, innovation and competitiveness to the top of the corporate agenda.
Download the report here.
Benjie Thomas is the Canadian managing partner, advisory of KPMG in Canada. E-mail bthomas@kpmg.ca.
This article appeared in the September 2017 issue of PLANT Magazine.