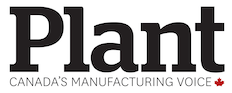 Select Food Products Ltd. is a name you likely don't know behind a brand you do know. The company has gained some local cache after being a party to a ketchup war that created a social media uproar across Canada.
That would be the Heinz versus French's kerfuffle that started when Heinz bailed on its Leamington, Ont. plant to make ketchup in the US, leaving local tomato farmers in the lurch. The plant's closure cost 700 Ontarians their jobs.
But French's swooped in to save the day, announcing it would produce its ketchup using locally sourced ingredients. Many Canadians turned on Heinz to align with French's condiment commitment. One Facebook post (February 2016) by an Orillia, Ont. man who switched was shared 135,000 times. In it, Brian Fernandez explained why and urged other Canadians to join him and his family.
"Since Heinz decided to pull the plug on its Canadian plant in Leamington, 740 jobs were lost. Heinz decided to make its ketchup solely in the USA. Then, French's stepped in and decided to make ketchup. They also decided to use those same Leamington tomatoes from Canadian farmers," Fernandez wrote. "The result: A ketchup …. free of preservatives. Free of artificial flavours. Also, free of high fructose corn syrup!! We bought a bottle. Absolutely love it!! Bye. Bye. Heinz."
French's has always used Canadian tomatoes, but the ketchup was produced at a plant in Ohio. Fast forward a year and Select, under new ownership and leadership, won a contract to produce French's Canadian-sourced ketchup, part of the food giant's "French's Promise in Canada" campaign.
The Toronto-based food manufacturer, founded in 1941, has made a name for itself as a private label supplier of BBQ sauces, mayonnaises, mustards, salsas, salad dressings, gravies and specialty sauces and condiments. Its foodservice, co-pack and industrial customers span Canada, the US and beyond.
Select's unassuming food production facility in the city's northeast end is now churning out 5,000 litres of French's ketchup every hour, or 250 bottles every minute. By 2018, production will hit 10 million bottles.
A shiny new production line takes up what used to be a large storing facility where tomatoes shipped as a paste are mixed with French's signature spice blend and cooked before heading down a bottling line, then to packaging.
Although labels on the ketchup say the product is made in Canada, there aren't any plans to export the condiment, so the Select product is the nation's own ketchup.
Canadian suppliers
More than 90% of the ingredients, including tomatoes, vinegar, water and sugar, are sourced from Canadian suppliers, says Andrew Mitchell, Select's president and CEO who acquired the company in June 2015 from descendents of its original owners.
Mitchell, who was in a past life sold advertising for PLANT, has food manufacturing in his blood. His family owns Trophy Foods, a manufacturer of nuts, dried fruits, confectionery and bulk foods with facilities in Mississauga, Ont. His twin brother Scott owns a printing company called Acorn Packaging that also serves the food industry. After five years in consulting at Deloitte, earning an MBA and deciding magazine sales weren't for him, it was time for Andrew to have a go on his own.
"I was aware of Select – I'd done a ton of research and knew that the owners didn't have a succession plan within their family. The company had a good base, but it's product was kind of tired and needed a bit of an overhaul," Mitchell says, adding that the original owners wanted someone who would preserve the company's legacy. "I became the successor they didn't have." He officially purchased the company June 28, 2015, aiming to inject some life into the operation.
"The most significant thing we've done is put in place a new management team. I've done what a private equity firm would do. I've blown the company up and put it back together, while maintaining the existing workforce and facilities."
There was a time when Select's quality and reputation weren't great because of corner cutting and shortcuts in the manufacturing processes. He brought in food quality experts to help with a turnaround.
Before Mitchell, tasks such as scheduling were performed the day before, collecting performance metrics was non-existent, and there was no overall vision or plan. He committed to being smart about what the company was doing, and not operating as a day-to-day business, which wouldn't have been sustainable.
"Implementing a new vision has been a lot of work, and has taken a lot of training, but we've been able to cultivate a culture and reinvigorate our workforce by focusing on improving things such as maintenance and safety practices," he says. "There was a lot of 'not my problem' – but people weren't happy. I'm in for the long haul – I don't need people around who aren't part of the program."
He also emphasizes the importance of serving customers, and that doesn't necessarily mean selling them what they want. For example, there were some tough conversations about not producing organic product with a 12-month shelf-life. "That's impossible."
Select is home to 155 employees, 130 of whom work in manufacturing, maintenance and shipping. During peak periods, Mitchell adds an additional 50 or so temporary staff, and the 100,000 square-foot plant on Sunrise Avenue in North York is producing about 12 million litres of product annually.
Mitchell made the decision to outsource sanitation, and doing so on a midnight shift to minimize disruptions to production. A big part of that decision had to do with line staff performing sanitation chores at the end of the day when they just wanted to go home. The result was a lot of corner cutting.
Select has also outsourced all retail goods and co-pack finished goods to a third party logistics provider, but that move was influenced less as a process-based decision, and more as a necessity to grow the business by taking on additional capacity. Enter Select's state-of-the-art ketchup line.
Mitchell recalls an out-of-the-blue phone call in April 2016 from Elliot Penner, president of The French's Food Co., who went on to describe the company's strategy for the Canadian market, its commitment to local ketchup production and its intention to bring on a local co-packer.
Production line
French's has also expanded its partnership with Highbury Canco in Leamington, which sources and packages all the tomatoes and tomato paste used in French's ketchup.
"This all happened when the whole French's ketchup thing was going crazy," Mitchell says. "So we put together a pretty detailed plan. At the time, we didn't have production lines automated to a level that would make us competitive and efficient, but we used their expertise to pull one together."
A new production line didn't come without some pain. To make room, Select had to outsource a number of finished goods and move ingredient storage to a 25,000 square-foot facility across the road. Because of health and contamination issues, the space had to be outfitted with new floors, walls and fixtures, such as hand-washing stations. New infrastructure includes boilers, a new HVAC system and chillers.
To handle increased power requirements, the facility was converted for 1,600 amps, which also required a new transformer and electrical room.
The production line is made up of a cooking and filling system, bottle blower and capper, a labelling machine and a palletizer that was acquired from a shuttered Wrigley Gum factory 15 minutes away.
"It was a huge investment because we had to create a manufacturing space where there wasn't one," Mitchell says, adding that two 32,000-litre liquid sugar tanks had to be plumbed into vinegar tanks to create an automated system to ensure product could be produced.
French's partnered with Select on the new plant. Mitchell says having a partner was an important factor for other lenders. There was also a $75,000 investment by the Greenbelt Fund, a not-for-profit that supports agriculture businesses in the Greenbelt (a permanently protected green space in Southern Ontario) and the province. Select also hired 10 additional workers to manage the new capacity.
"That investment was important to us because it shows the government is aware that supporting local food producers is valuable to the economy," Mitchell says. "A lot of the volume is about farmers and primary growers, but not many people talk about the secondary processors. Food will always be produced in Canada because Canadians want to buy products manufactured here."
Funding help
Select also received $350,000 through Growing Forward 2, a federal-provincial-territorial initiative that supports competitiveness in Canada's agri-food and agri-products sector. The funding was for a state-of-the-art ERP system that manages R&D, production, scheduling and purchasing. It will also trace all product ingredients and allow Select to make data-driven decisions to improve efficiency and productivity.
The new line started production in April, kicking it all off with an event attended by Toronto Mayor John Tory.
Looking ahead, the focus will be on increasing automation and labour, and longer production runs.
Mitchell admits there's a certain amount of risk involved, but it's necessary to remain competitive. He's also looking at doing more business in the US.
"I don't want to do production runs that are less than a day long, so there's going to be a point where we're going to be doing bigger business with copackers and other companies, and most of them are in the US," Mitchell says.
That includes plans to go to two shifts, five days per week, partly to keep up with competitors running 24-hour-a-day operations.
"That's a huge identity change compared to when I bought the company," Mitchell says. "It's what you need to do today to make sure you're covering overheads."
As a manufacturer in Ontario, Mitchell lives with daily challenges, including high energy costs. Like many of his manufacturing brethren, he's also concerned about the province's plans to raise the minimum wage to $15 per hour and how it will affect his operations.
"The minimum wage issue is one we can't just pass off to our customers because the Loblaws of the world can buy things from anywhere. That could be a hit to our profits for sure," he says. "The incentive to change is minimal when it's expensive to change. But I guess making those decisions are the cost of being an entrepreneur."
Yet he has managed to find some opportunities among these challenges, and they're related to innovation and product development. Like customer demand for organic and non-GMO-type products that fetch higher prices.
Developments in environmentally-conscious packaging are also a chance to "wow" customers with new, higher-end products.
"People aren't going to buy a $5 barbeque sauce if it's packaged in a toothpaste tube."
Meanwhile, the battle for dominance in the Canadian ketchup market continues and Select's partnership with French's demonstrates how a tasty ketchup and a commitment to "made-in-Canada" resonates with customers.
This article is the cover story that appeared in the September 2017 issue of PLANT Magazine.