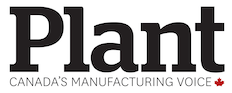 Some good news for Alberta, and a warning.
Export Development Canada has announced a turn-around from the double-digit export decline last year. Alberta's energy sector, combined with modest growth in its agri-food exports, will boost the province's global growth by 19% – the best in the country.
Something else is experiencing significant growth that's much less positive.
Ontario's deficits post-2009 (measured per person) are a bit daunting, but Alberta is pulling ahead and then some, according to a study by the Fraser Institute.
The somewhat right-of-centre policy think-tank compared the two provinces in Race to the Bottom: Comparing the Recent Deficits of Alberta and Ontario. It found over the past three years the energy-rich province managed to rack up a per person deficit of $6,385 compared to Ontario's $3,864 (built up over the three years following 2009's fiscal crisis).
The NDP government under Rachel Notley (elected in 2015) can take a bow for much of this achievement, although it had to contend with the sharp downturn in the energy sector. Thousands of jobs (about 33,000 and counting in direct energy and mining extraction, plus supporting) were lost and at least 17 major oil sands projects were cancelled.
The government identifies capital investment as the largest contributor to Alberta's economic growth between the mid-nineties and 2014, but low oil and gas prices resulted in declining capital investment in 2015-16.
Prices are expected to improve prospects in the conventional oil and gas sector, but capital investment in most other sectors is expected to remain weak this year.
Despite the difficult economic circumstances, the report warns Alberta's deficits are closing the debt gap with Ontario, after entering 2015-16 with no debt.
In 2015-16, the province ran a $6.4 billion deficit. In 2016-17, the deficit grew by $10.8 billion. The 2017-18 deficit is projected to grow $10.3 billion.
Ontario is the most indebted subnational jurisdiction in North America, and it increased its debt by $5,500 per person in the five years between 2007/08 and 2012/13.
The report says Alberta is on pace to add twice as much debt per person: $11,000-during the five-year period between 2014/15 and 2018/19. To put it another way, Alberta will have burned through about 40% of the debt gap with Ontario in just five years.
This rapid accumulation means Alberta is catching up to Ontario's per person debt levels. In 2014/15, Ontario's per person debt was $24,256 higher than Alberta's. By 2018/19, the gap is expected to shrink to $14,597.
The report warns Alberta is using up the fiscal advantage it has enjoyed, and the government's plan to slow future debt is based on "optimistic" oil price projects.
Should those projections not materialize and debt grows at its current rate, Alberta will find that being among the highest indebted provinces will lead to higher interest rates to service debt, heaping additional costs on its taxpayers.