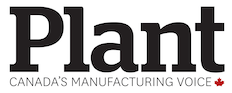 Vancouver's industrial waterfront is bustling with new activity, and new, highly-skilled workers thanks to a shipbuilding resurgence that's being helped along by a massive national effort to modernize and revive Canada's marine industry.
And it's in Vancouver where the benefits of Canada's National Shipbuilding Strategy (NSS), a $39-billion dollar federal program launched in 2010, are most obvious. A huge crane and four new buildings have sprouted along the city's waterfront, while hundreds of new, trained-in-BC workers, including marine pipefitters, naval architects and marine engineers, are the result of a strategy touted as the opportunity of a generation.
The NSS, launched by the federal government in 2011, is designed to eliminate boom-and-bust cycles in the Canadian shipbuilding sector by adopting a "program" approach that renews Canadian Coast Guard and the Royal Canadian Navy fleets.
Seaspan's Vancouver Shipyards Co. Ltd. and Irving Shipbuilding Inc. in Halifax were picked in 2011 for long-term strategic supplier relationships. Both companies have invested heavily in their facilities to improve production and workforce capacity, contracted to supply the larger vessels for the Coast Guard and Navy. Seaspan will manufacture the non-combat variety, which includes science vessels and ice-breakers for the Coast Guard; and support ships for the Navy.
Tim Page, Seaspan's vice-president of government relations, says the NSS announcement "was a huge moment for shipbuilding in Canada," with the work providing Seaspan the confidence it needed to commit to expansion, invest in modernization and change the scope of of its Vancouver shipyard.
"All of the infrastructure, all of the capability, had withered away, or been greatly diminished. We were starting virtually at ground zero," says Page. "With the promise of work in hand, we invested $170 million of our own money to build a state-of-the-art facility here in Vancouver."
Seaspan builds and repairs ships at three locations in BC: the Victoria Shipyards (mostly military and commercial repair and refit work); the Vancouver Drydock (repairs ferries, cruiseships and other commercial vessels); and Vancouver Shipyards, which is now capable of handling complex new construction thanks to heavy investment in the facility.
Lisa Campbell, the federal government's lead official for the NSS program within Public Services and Procurement Canada, says that in six years, the shipbuilding strategy has moved two new classes of large vessels from design to construction stage. And a number of smaller vessel projects are underway. There are also in-service support and maintenance contracts.
"To avoid the boom and bust cycle, you have to keep work flowing," says Campbell, assistant deputy minister of Canada's Defence and Marine Procurement Acquisitions Program.
Since 2012, the government has signed $3.92 billion in NSS contracts.
Gathering a workforce When the NSS was announced, there was both a capability and capacity gap between where the Canadian shipbuilding sector was and where it needed to be to effectively build large military and scientific vessels.
Seaspan's modernization was completed on time and below budget in 2014. The upgrade project added a sub-assembly shop with new equipment, a panel shop, a block assembly shop and a pre-outfitting shop. The paint and blast shop was moved. And a 300-tonne permanent gantry crane was installed at the erection area, alongside mobile shelters and service towers. The crane, called Big Blue, is the largest of its kind in Canada.
Other upgrades include improvements to ground water capture and treatment, and increased environmental controls.
"We spent equal effort to attract and build the workforce that we need to succeed," says Page.
To nurture the next generation of Canadian shipbuilders, Seaspan has an active mentoring program. The company currently employs 800 highly-skilled workers, quite a jump from 100 tradespeople on the job in 2012.
"One of the challenges to building these large, complex vessels is that neither the Canadian industry nor the federal government has done this for a long time," says Page. "A critical mass of knowledge and experience has departed. We're all learning together: the infrastructure, human capital, processes – these are all being developed real time as we build ships."
Campbell acknowledges the NSS has been a learning process for the government as well. Since the program's early days, her department has enhanced its marine procurement expertise and now has a better grasp on how to work with planning cycles for large marine projects.
Within the framework of the NSS, Seaspan and Irving are working under umbrella agreements. These agreements are not contracts, but are instead "a promise of known work at the time," Campbell explains.
The arrangement lets the companies plan their order books, but permits Campbell's department to maintain control over the lengthy design and construction process.
"This structure also allows us to take advantage of innovation," she notes.
Seaspan has received a series of contracts for each class of vessel in the non-combat package. The company is in the advanced stages of construction of three offshore fisheries science vessels (OFSV). For the offshore oceanographic science vessel (OOSV) and two joint support ships (JSS), Seaspan will deliver construction engineering and long lead purchasing services, but there isn't a build contract for the vessels yet.
"We are earning our right to produce one class of vessel at a time," Page says. Our expectation is that we will be building ships for the federal government into the foreseeable future."
Rebuilding an industry
The long lead item contracts for the OOSV and JSS were awarded in March 2016. With these contracts in place, specialized parts such as propulsion systems, scientific equipment, generators and steel could be ordered prior to construction, helping to ensure best value and timely delivery.
In February, Seaspan was awarded the design and production engineering contract for the Navy's JSS, valued at $230 million. The contract includes the development and finalization of the ship build plan (including the test, trial, and build strategy), required manufacturing content and a 3D product model.
With the shipyard modernization project, Vancouver Shipyards was transformed into a world-class facility with modern infrastructure and leading-edge capabilities. That included the adoption of international standards and shipbuilding best practices, such as high density, pre-outfitted, block-construction.
The 63-metre OFSVs will be constructed from 39 separate blocks, flowing through the manufacturing process until they're joined as grand blocks, enabling Seaspan to erect them using the massive gantry crane.
The manufacturing process is used by most world-class shipyards and has improved labour efficiency and safety. Rather than working overhead, blocks are inverted, allowing tradespeople to work down rather than overhead. Doing so optimizes effectiveness, raises productivity and improves quality. The new facilities have been designed with this in mind to ensure tools are accessible, work orders are clearly laid out for each stage, and material is available when needed.
Following the formation of the hull, auxiliary equipment is added and wiring is placed. Final outfitting, testing and trials take place at Seaspan's Victoria Shipyards.
Another goal of the government's strategy is to create a centre of excellence in shipbuilding and ship repair on each coast. Page says this goal is becoming a reality on the West Coast, where Seaspan is the hub, anchoring shipbuilding capacity and instigating research, innovation and training.
Seaspan is supporting two research chairs at the University of British Columbia with a $2 million investment over seven years to encourage innovative teaching and research in the naval architecture and marine engineering programs. The company is also involved with developing training programs for specialized shipbuilding trades. A Marine Fitter program at the British Columbia Institute of Technology launched in 2014.
"As a Canadian, the National Shipbuilding Strategy is an important nation-building tool for a maritime nation," says Page.
Six years in, the NSS has attracted significant investment in the Canadian marine sector and generated economic benefit for the country. The first OFSV is now structurally complete, and Seaspan is preparing a launch by the end of the year.
Page says Seaspan is doing what the country expects of the company with respect to the NSS: maintaining an important shipyard, attracting and nurturing new talent, while building a marine industrial base and keeping Coast Guard and Navy fleets to the highest standards.
Equipped with a much-needed expansion, new equipment and facilities, and that impressive Big Blue crane, Seaspan will keep Vancouver's waterfront busy and key to revitalizing Canada's marine industry.
Cindy Macdonald is a business writer who has covered Canada's manufacturing sector for more than 20 years.