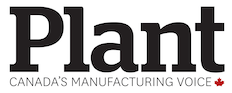 Canadian softwood lumber exports are once again subject to a US countervailing duty, and an additional anti-dumping duty was to be imposed in June.
Trade missions being organized to help build markets in the Asia Pacific region for wood products is encouraging. Yet we've been all too willing to run back into the welcoming arms of the US as soon as conditions improve. Let's not make that mistake again.
Attracting new customers for Canadian softwood is possible; recent successes in China provide a roadmap for doing so. Canada went from sending less than 1% of exports to China in 2006 to a high of 21% in 2011. But exports to China have been declining while exports to the US are increasing.
A recent trade mission to China by the federal trade and finance ministers with softwood sector representatives aimed to reinvigorate exports to that country. Growing market share outside the US where Canada is already a player (China and Japan) will help exporters pivot some exports from the US to Asia, avoiding American duties.
There are also markets beyond China with a growing demand for softwood lumber. Vietnam, Thailand and Indonesia have booming packaging and furniture sectors that use softwood. Chile and New Zealand are ahead in aggressively targeting these markets, but there's no reason Canada can't compete – we already hold a majority market share in the Philippines.
Expanding our customer base provides more leverage with the US when we sit down to negotiate a new softwood lumber agreement – or push for it to be included in NAFTA. The US does not have enough domestic softwood production to meet demand, relying instead on imports to fill the gap (96% coming from Canada). It has always been our top softwood customer, so when duties are imposed, exporters have had little choice but to pay the extra charges – or go out of business.
Extra charges
The customer base this time is more diverse than the last time the US slapped duties on lumber in the early 2000s, but even better than two strong customers outside the US would be five or 10.
The downside is market diversification takes time, and Canadian softwood exports are facing extra charges now. Canada can pursue a couple of defences in the more immediate term: appeal the latest duties and work with US allies to put a spotlight on the impact softwood duties will have on American consumers.
Ottawa will litigate this most recent round of export taxes, and since the 1980s, Canada has won every NAFTA and WTO appeal of the duties. But the appeal process and duties paid will drag on for at least two years.
Our best hope for a quick resolution is to get the new US administration onside. Softwood duties have noticeable economic impacts on both sides of the border. Canada should be working with natural allies such as the homebuilders and lumber retailers to reiterate that message. US consumers will be hardest hit – the family that can no longer afford to buy a new home, and workers in construction, real estate, and mattress bed frame manufacturing who will face job losses – will be the hardest hit. These are the very people who voted President Trump into office.
Canada has many weapons to take into the fight. Victory will only be achieved by using them all.
Naomi Christensen is the senior policy analyst at the Canada West Foundation. Distributed by Troy Media © 2017.