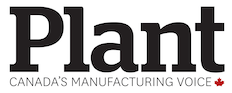 There are people working on any plant floor with obvious leadership abilities who would be well suited to future management roles, and there are managers and supervisors who have the potential for advancement to the next level. But they could use some help tuning up their people skills and management chops.
The Excellence in Manufacturing Consortium (EMC), partnering with Harvard Business Publishing, offers training to develop problem-solving skills related to process improvement, coaching and managing a team, and dealing with "difficult" interactions.
The EMC-Harvard Supervisory Certificate Program is 10 weeks of intense personal development for participants who in turn deliver lasting direct hard to measure benefits.
"The idea was to present a flexible way for high-potential employees and supervisors to develop themselves over a specific timeline," says Jean-Pierre Giroux, EMC's director of human capital development based in Ottawa. "Students and their companies have to commit to the time requirement, which is 50 to 60 hours, five to six hours a week."
Giroux says participants learn through webinars, online meetings with Harvard professionals and industry experts, online learning, networking and by completing a company-approved workplace performance project that deals with a challenge and delivers real benefits.
"Most training is geared to the individual. This program looks at the individual and the company," says Giroux.
In the project segment of the course, participants are asked to establish metrics to assess the impact on the bottom line. Experience shows the ROI ranges from $5,000 to $500,000 a year, but there are plenty of intangible benefits, including better communication on the plant floor, more efficient processes and improved productivity.
Bisor Kostov completed the course, finishing about a year ago in June. The plant manager of TMF Foods Ltd. in Stoney Creek, Ont. has been performing a management role for 20 years.
"I never realized how much we can go beyond that [experience]," he says.
The company, just shy of 110 employees, makes meat products for the food service and retail markets in an 85,000 square-foot plant. About 68 people work in production and 40 in the office.
Measurable benefits
TMF (The Meat Factory) has been sending people through the supervisory course since 2015 and so far four groups of two have earned certificates.
Kostov's project involved dividing the two meat production lines so they could be shut down one at a time for changeovers.
Before, both had to be shutdown to avoid cross-contamination from water and chemicals, taking them out of production. He estimates savings at $30,000 a year. But he has applied the principles more broadly, netting additional savings. By analyzing the use of packaging film, the company was able to reduce the amount used, saving another $30,000 a year, and he estimates more efficient production lines are saving about $10,000 month.
Communication on the plant floor was always pretty good, but Kostov added a feature that came from the course. "After we identify a production problem, I call the group together to brainstorm. Before, I would try to solve the problem myself."
EMC member Rose Integration in Carleton Place, Ont. has put three groups through the program, the latest involving five employees. Its high-end machining keeps 75 skilled workers busy in a 30,000 square-foot plant, where they make complex components for the aerospace and defence, exploration and mining, rail and communication markets.
Engaging employees
Plant manager Ryan Bishop is already seeing significant changes in the way the latest group is interacting with their teams. For the most part, the graduates are millennials (25 to 35), either machinists taking on new roles who have not been supervisors.
"It wasn't natural for them to engage with other employees, to have difficult interactions or try to rally the troops. They were having a hard time getting to that point," Ryans says.
They have more confidence now and he's seeing different body language when they're talking with employees.
"They're engaging them, asking questions that need to be asked, using the tools they learned in the course, and applying root cause analysis rather than blame. They're actually trying to dig into the problem."
The group's project involves reducing set-up time by 10%. "We think the payoff will be worth it," says Ryan, who sees a potential $125,000 benefit.
That's a pretty good ROI for a cash investment of $2,000 per participant, with discounts for EMC members who register two or more candidates.
Ryan urges companies to also invest time in their supervisors while they're involved in the course. Rose Integration allows participants an hour each week of the course for webinars and some time for the learning portion.
The program is national, although most of the participants come from Ontario. More than 300 certified graduates represent 92 companies, 20% of them repeat customers and EMC estimates the total ROI from projects tops $10 million.
The sessions are offered three times a year: winter, spring and fall. The next one is Sept. 18. And stay tuned for a similar course aimed at production workers.
Contact Jean-Pierre Giroux at jp.giroux@cmn-rmc.ca for more information.