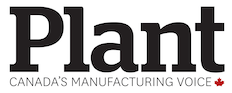 An Ontario paint manufacturer has hit it big, attracting customers with a taste for sustainable products.
So, what to do with perfectly good leftover paint? It's mostly incinerated or sent to landfill, where it releases toxic chemicals into the environment. Recycling keeps those toxins out of the air and groundwater, while delivering a high-quality product that's easier on the wallet and closes the sustainability loop.
That's what Loop Recyled Paint is about. It's a brand of waste collector and recycler Photech Environmental Solutions. The St. Catharines, Ont. company, launched in 2012, is the result of a request from Stewardship Ontario for Photech to increase its recycled paint processing capacity. Donated and unwanted paint is revitalized into a fresh, middle-grade product that the company claims is better quality than new. And a $30 per can price is enticing to customers.
Photech, founded in 1997, specializes in environmental solutions for underserviced businesses such as dentists and veterinarians across Ontario that produce photo-chemicals and hazardous waste materials.
Loop Recycled Products and Photech recently combined their three facilities into one location in St. Catharines to improve productivity, and have more space and capacity to make production more efficient. Loop now employs 60 workers.
When the paint enters the facility, it's assessed for quality and sorted, then made into a feedstock and undergoes about 30 specifications during a quality control process. Each colour and batch is personally approved by president Josh Wiwcharky before it moves to packaging, labeling and distribution.
Green supply chain
Everything in the Loop supply chain is environmentally sustainable. Boxes and labelling are produced from recycled products, and even used paint cans are crushed and sent to other recycling facilities where they are repurposed.
The paint is sold under three brand names – Loop, Port Weller Paint Co. and Blue Moose Paint – and found in Wal Mart, Lowe's and Giant Tiger stores across Canada. They're also available online through Amazon.ca. A fourth brand, Païnt, is sold in unconventional retail outlets such as grocery stores.
Loop is also developing a recyclable plastic pouch to replace the cans, making its paint completely sustainable.
Because the paints are ready to use right out of the can without mixing, Loop has won clients such as Giant Tiger, which hasn't sold paint because of the need to invest in specialized equipment such as mixers, or staff a paint department.
The Loop brand is the company's signature product, available in 11 nature-inspired colours and sells for about $18 per gallon at Walmart. A five-gallon tub for contractors retails for $63, which compares to competitors whose prices range from $80 to $92.
The company has one challenge: the choice of colours depends on what's donated at production time.
Loop Recycled works with local municipalities to collect the paint. The Regional Municipality of Niagara is helping to close the sustainability loop by keeping and managing its waste within its borders. Niagara has also taken steps to ease hazardous waste disposal and make it more convenient for residents to drop off materials such as paint.
And the company is giving back to the community. It's donating paint to groups and nonprofits such as Red Roof Retreat, the David Suzuki Foundation and the City of St. Catharines.