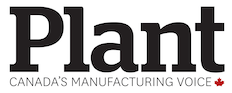 Canada is poised to legalize marijuana use – perhaps some time this year – if the Liberal government under Justin Trudeau gets around to it. Cannabis stocks are doing well, dispensaries that aren't necessarily legal have been popping up in urban centres across the country and those Canadians who intend to indulge are practising rolling techniques.
A 2015 Forum Research poll found 59% of those polled support legalization. And a Deloitte study found about 22% of Canadians smoke weed but the percentage would rise by an additional 17% if marijuana is legalized.
That represents a promising potential market for producers that Deloitte says could bring in annual sales of $8.7 billion while boosting the economy by as much as $22.6 billion.
Of course, cannabis is legal now when it's sanctioned for medical use and there are several licensed producers, among them Aurora Cannabis Inc.
The company trades on the TSX Venture Exchange and is a wholly owned subsidiary of Aurora Cannabis Enterprises, which operates a 55,200 square-foot, expandable, state-of-the-art production facility in Mountain View County, Alta.
Aurora Cannabis has started construction of an automated 800,000 square-foot plant in Alberta that will be capable of producing 100,000 kilograms of cannabis annually. Based on an average size of 0.32 grams, that's about 313 million joints.
The greenhouse production facility, dubbed Aurora Sky, has a footprint equivalent to 16 football fields and sits on 30 acres in Leduc County, Alta.
The company has selected a closed-system, hybrid greenhouse concept for the expansion. Its Dutch design is modular, which allows for a rapid construction process with a completion target of October.
High-tech production
The facility features the world's first industrial-scale plant tissue culture process specific to cannabis.
Forced air, bottom-fed positive pressure is supplemented by sunlight through a specialized glass roof that optimizes micromole levels. And anti-reflective and diffusion glass that reduces fan leaf shadows goes in a four-sided rubber gasket system, minimizing heat and CO2 loss, while preventing escaping odour.
The steel is white powder-coated for maximum reflection and GMP-compliant cleanliness and a separated condensation system eliminates humidity issues.
Exterior walls optimize insulation and light penetration, with UV and mechanical filtration technology harvesting and re-using rainwater.
Climate control is electronic and automated. The heating and cooling systems balance temperature, airflow and humidity to avoid vapour pressure deficits and the double, self-adjusting, wire-driven screens maximize energy savings and provide plant protection with a 99.9% effective blackout. The latest lighting technology includes hybrid HPS and LED installations and a fully automated, mobile platform growing system ensures plants are in the best position for climate, irrigation, light and growth at all stages.
A flexible, component-based, multiple-stage water filtration, irrigation and nutrient delivery system features full recirculation and cultivar-specific feeding, plus systems are in place to track product from seed to sale.
And safety is enhanced with cranes and conveyors deployed throughout the facility.
Aurora Cannabis is looking at additional production and an expansion of its processing capabilities at its plant near the Village of Cremona, in Mountain View County. To accommodate the change, the municipal council has approved a re-designation of Aurora's property as a Direct Control District.
The producer is also involved in the joint development and commercialization of cannabinoid extracts with Radient Technologies, which operates a 20,000 square-foot plant in Edmonton that extracts natural compounds from a variety of biological materials.
Their agreement seeks to confirm the effectiveness of Radient's MAP technology applied to cannabis extraction.
The companies say initial results from the first phase of the study are encouraging so they have agreed to move to a second phase, which includes an eight-week scaling-up of activities.
If successful, they see this technology as potentially groundbreaking. Looking ahead, it would increase production capacity while maintaining terpene profiles (the oils that provide distinctive flavours), which Aurora considers to be a differentiator for its products.
As Canada prepares to light up or vapourize, Aurora Cannabis is pegged by at least one investment banker as a big player and good long-term bet in the marijuana space.