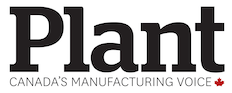 It's been almost six years since Richard Wilson and then-business partner Gord Tozer finalized a deal to save a Collingwood, Ont. architectural glass plant that had fallen into receivership. How things have changed since that day in
May 2011.
Now the plant, formerly known as Barber Glass, is humming along as a major supplier of architectural glass to customers around the world, including major clients such as Apple, Microsoft, Dolce & Gabbana and Burberry. It produces large-scale, custom pieces measuring up to 130 inches wide by 300 inches long. Some are nothing short of spectacular. And much of this success is directly attributed to a deliberate strategy to create and sustain a positive and engaged workforce.
When Wilson purchased the plant in 2011 and renamed the company AGNORA Architectural Glass North America, it had six employees. Tozer has since sold his shares back to Wilson, but the company has undergone a rapid expansion – now employing 75 people, increasing sales by 50% and adding new equipment and processes, including a digital printer capable of putting a picture on a piece of glass as big as 283 by 130 inches. Its products are used as walls, stairs and other building elements. The glass installed in US airport control towers? AGNORA made those in Collingwood, thanks to a contract with the Federal Aviation Administration.
"We're a manufacturer in Collingwood, which was a dying manufacturing area and I'd like to think we helped bring it back," says Wilson. "We're differentiating ourselves by not making a commodity product, something that could be produced in a place like China, but instead delivering a useful and wanted product."
AGNORA's story is a bright spot for industry in an Ontario town where a strong manufacturing base was eroded through the 1980s and 1990s. Once a shipbuilding hub with automotive, booze and other industry players – there was even a Volvo plant at one point – it's better known for ski hills, fancy chalets and an annual Elvis Presley festival.
Wilson is adding to the shine. He has been identified as one of the glass and glazing industry's most influential people by US Glass. But he's also aware that AGNORA's success wouldn't be possible without the strength and dedication of its people – the plant workers who shuttle massive pieces of glass around the facility, the administration staff and his executive team. And he has a unique way of operating as a customer service company rather than a commodity business. Wilson sees AGNORA, which exports more than 80% of its production to the US, as a custom builder, so the business model has to be different.
"Customer service is the most important thing for any company, no matter the industry," says Wilson. "Customers will always be there to support you. Anyone can go out and buy the best technology, but if you don't have the skill set to take care of your customers, you're not going to be successful."
Doing this requires an acute focus on creating a culture where employees love to work in a great environment.
"We've invested in state of the art equipment, the best we can buy, but it's the level of engagement our employees have with their work that makes us so successful," says Wilson.
That approach extends to the company's hiring practices, which are directed at fit instead of skillset, then training "everyone to do their job." New hires shadow experienced workers for three months, and the mentor then reports back to management on the new hire's fit.
"Skills are something you can train for. A positive attitude and being a good person aren't trainable traits," says Wilson.
The practice also empowers workers, giving them a say in who they work with everyday.
In this culture, there's a significant reduction in absenteeism because part of a the commitment to its employees is a dedication to health and wellness. The company has hired a full time masseuse for employees feeling any aches and pains. A physician comes by the plant regularly to conduct checkups. There's a fully-equipped gym for employees who would like to get a sweat going, and there' a yoga studio for workers needing a good stretch. A wallyball (combines volleyball and handball) gym encourages some playful trash-talk on the plant floor during a regular Friday afternoon game. A personal trainer is available on-site to provide fitness guidance, and cruiser bikes are there for anyone needing to run a lunchtime errand in town, or just to take a quick rip around the plant and get some fresh air.
"The emphasis we're placing on health and wellness reduces problems like absenteeism and workplace injuries. These are all things that traditional manufacturers see as a problem. We don't have any of these issues because we're dealing with them at the source; providing our employees to take care of anything right away," says Wilson.
This non-traditional, employee first approach has made AGNORA a bit of a manufacturing anomaly, where in traditional industrial environment, workers come to work, are paid fairly, contribute to a pension or retirement program and then retire. But engagement isn't always the focus. AGNORA is demonstrating that a commitment to employee engagement and well-being, both physical and mental, delivers competitive advantages related to quality, and fewer staffing issues, while cultivating a positive-attitude culture where people are part of a family, taking pride in what they do.
These commitments impressed Lynne Zulian, a tax partner at Grant Thornton Canada LLP in Barrie, Ont. She was tasked with delivering AGNORA's prize for its win at the 2016 Grant Thornton Private Business Growth Awards in November. AGNORA's other accolades include a place among "Canada's 10 Most Admired Cultures," which is compiled by Waterstone Human Capital, and being named to Canada's Top 100 Small and Medium Employers list by MediaCorp Canada, which recognizes enterprises that have the country's best workplaces and forward-thinking human resources policies.
"Everybody loves their job – you can tell those employees really enjoy being there," says Zulian of AGNORA's employees following her tour.
She recalls asking Wilson how he figured out how to get it right. His response: "I just made it a place I would want to come to work."
Wilson is also known for touring the plant floor, randomly calling out to employees: "Do you love your job?"
The answer is always a resounding "Yes!"
"He's trying to find people who are going to be engaged with what they're doing, and in my experience that's how you find great people," adds Zulian. "You can work with someone who has great skill, but if they don't fit your culture, one bad apple can ruin the entire bushel."
She has noted a shift among a number of manufacturers in the Barrie area. More companies are focused on culture and gathering feedback from their employees while encouraging discussion and implementing rewards programs. It's all about creating employee ownership in the company's success.
"Twenty years ago, manufacturing was all about output. Slowly but surely, there is more of a culture shift, and I believe more companies, particularly manufacturers, are going to end up like AGNORA – that's what is so unique about what [Wilson] has done," says Zulian.
While these practices have worked well for AGNORA, Wilson admits the company's focus on customer service and custom fabrication force it to consider a metric, such as efficiency, a little differently.
"We can't base everything we're doing on throughput, by the minute like a traditional manufacturer. That means sometimes we're not efficient," says Wilson. "We have to base everything on quality; that we're making sure we meet our commitments. You can spend so much money securing a customer – we work to make sure we don't lose them."
This strategy is working. AGNORA is making glass and kicking ass one spectacular project at a time.
This article appears in the March 2017 issue of PLANT.