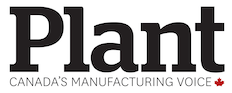 What a year 2016 was for exporting. Canada was on track for a freer trade relationship with Europe (CETA) and the Asia-Pacific region (TTP), both of which adding to an already lucrative free trade zone in North America under NAFTA. Then Brexit disrupted the European Union, Belgium almost torpedoed CETA and Donald Trump happened, letting the air out of the Trans-Pacific Partnership and promising mischief with the NAFTA deal.
How is all this affecting the mood of ambitious manufacturers? Will trade get Trumped?
Prior to the celebrity real estate developer's election in November as the 45th president of the United States, Canadian manufacturers participating in the PLANT Manufacturers' Outlook survey were feeling confident about their business prospects in 2017. The outright optimistic accounted for 36% of the companies, but 55% tempered their enthusiasm with caution.
It turns out caution is a good call. Most of the companies are SMEs with the bulk of their sales coming from Canada (62%) and the balance from exports, 25% to the US. As in past surveys, they intend to mostly focus on North America for new markets.
However, as the grumpy Trump administration lumbers into action with a promise to renegotiate the North American Free Trade Agreement or rip it up, Canada's business with the US may encounter some disruption. Or not. Much depends on whether Trump is more concerned with Mexico, and the Canadian government is busy working the diplomatic channels to avoid trade hostilities.
A hard right to "America first" protectionist policies is worrying many Canadian exporters although there's also a feeling there will be a benefit from strong post-election growth, according to the Bank of Canada's Winter Business Outlook for 2017.
Its November-December survey of senior executives at 100 companies shows they're anticipating faster sales growth this year.
Indicators such as future sales and new orders were widespread and at least partly attributed to the recovery of activity in areas affected by the oil price shock. Domestic demand is also improving. Several exporters noted a weaker dollar is boosting past and future sales volumes, but most haven't lowered their foreign pricing, which has boosted their margins.
Regulatory hurdles
The loonie and US demand are supporting companies' sales expectations but the Bank of Canada report notes several companies identified regulatory hurdles or trade barriers were limiting export growth and many are concerned about the risk of protectionism, which is leading them to maintain or strengthen a foreign presence.
Several companies cite opportunities related to increased oil and gas production in the US and there is optimism about infrastructure and military spending.
But NAFTA is a wildcard. Much depends on whether Trump is more interested in channelling his trade ire against Mexico, although there are things that could attract his attention on this side of the border.
Among them is the automotive sector. Trump has threatened Ford, GM and Toyota with tariffs for producing vehicles in Mexico destined for the US market. Ford cancelled plans to build a plant in Mexico, although it cited market forces as the reason.
Meanwhile, America's northern amigo is expecting investments worth $1.6 billion from the Detroit Three, stemming from their labour deals with Unifor. Jerry Dias, the union president, is in line with Trump on NAFTA, referring to the 1994 trade deal as
a disaster for US workers. Yet he optimistically expects the Canadian investments to go ahead.
So far Ford and Fiat Chrysler are holding steady on their plans for Canada, while Stephen Carlisle, president of General Motors of Canada Ltd., is leaving room to wiggle. He told the Globe and Mail GM is waiting to see what might or might not be in play, but is proceeding with planned projects.
Except there's another red flag. Republican lawmakers are keen on a border adjustment tax (BAT) as a part of their corporate tax cut from 35% to 20%. It would involve imposing a tax on imports and subsidizing exports to encourage production of goods in the US. This has Canadian energy companies concerned since most of their crude is destined for the US market. And the Trump team has indicated such a border tax could be imposed on vehicles moving from Canada to the US.
Border tax
A research note released by National Bank Financial Markets said a proposed 10% BAT on imports could cause total US-bound Canadian goods to fall by about 9%. And it warned that Ontario and New Brunswick would likely feel the most pain from the implementation of such a tax.
Meanwhile the softwood fandango continues. Canada and the US are facing off again after the latest agreement expired and a one-year period of refraining from litigation ran out in October. Canadian exports are now at risk of rippling tariffs in the 25% range.
Softwood lumber is a major export for BC and the US is its biggest customer. Most of the lumber feeds into America's housing construction industry, leading to endless complaints from the US lumber lobby that the wood is subsidized, under-priced and dumped.
Canada exported $4.7 billion worth of lumber to the US last year, according to the US Commerce Department. Now that a US trade commission has ruled Canadian wood products are harming American producers, the stage is set for the imposition of duties with the potential for job losses and plant closings.
The Canadian government is working on a deal that will avoid tariff fallout, but it could wind up being part of the NAFTA file. Stay tuned.
On the upside, with the US economy showing signs of life, there is opportunity for Canadian manufacturers. And keep in mind; much of the Trump-generated trade rhetoric could be a pre-negotiating tactic from the self-styled dealmaker to soften up the targets.
Or the prelude to economic chaos. Who knows?
In the meantime, exporters should play it cool. Continue to pursue business in the lucrative US market while exercising some caution as "America first" plays out.