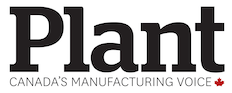 Clearpath Robotics was founded in 2009 on the premise that robots could be used to handle the world's most "dangerous, dull and dirty" jobs. The company had a humble beginning, its goals developed by a small group of University of Waterloo mechatronic engineering students. Its first batch of autonomous robots were deployed mostly for research that involved entering unwelcoming environments to perform tasks that may not have been safe for humans.
But the company, headquartered in the Canadian tech hotbed of Waterloo, Ont., has come along way since if was first profiled by PLANT last year as an up-and-comer. It's now a quickly ascending developer of super high-tech robotics technologies deployed by 500 companies in 40 countries. That includes partnerships with some of the world's biggest brands, such as Caterpillar and General Electric, which Clearpath has tapped for private equity funding to build the next generation of its self-driving vehicle technologies.
In 2015, it introduced a new line of robots slated to become the company's future, and it's going after an entirely new market segment, aspiring to become a global leader in the manufacturing material handling sector. Clearpath aims to leverage increased dependence on automation and robotics, and ride an on-shoring trend that's bringing manufacturing production back from low-cost jurisdictions to North America.
After two years of development, the robotics innovator has introduced OTTO to the world, it's first self-driving vehicle for intralogistics and material handling. The vehicles, which now come in two models (OTTO 1500 and OTTO 100), efficiently transport heavy-load materials in industrial and warehouse centres. The purely interconnected setup combines hardware, electrical and software engineering – the new norm in manufactured technologies delivered as a "system" instead of a "product."
"We're only scratching the surface with the potential of this technology," says Simon Drexler, Clearpath's director of industrial systems. "The future of this technology is to broaden the spectrum of the material handling pie, and the exciting thing about OTTO is that it provides manufacturers with a way to harness real time data that businesses can use to make important operational decisions and make themselves more efficient."
But OTTO is part of a bigger manufacturing story as companies deal with a wave of operational changes that will require them to increase the adoption of automation technologies. This high-tech robot addresses a number of challenges related to productivity, efficiency and even labour shortages.
Drexler believes material handling is an important place to start when it comes to understanding how a manufacturer operates, how it could improve its efficiency and how productivity could be improved.
"When you automate your material handling activities with a technology such as OTTO and get your hands on real-time data that's sent to a centralized hub, you have the ability to know everything you need to know about your operation."
The indoor robots are tough, built with industrial grade components that withstand harsh rigours of industrial environments. A one-piece welded steel frame delivers the strength the vehicles need to move payloads up to 1,500 kilograms at speeds up to two metres per second, with a zero turning radius.
Eight wheels power a passive suspension: four caster type (one at each corner), a support wheel mid-body on each side and two-drive wheels near the centre of the unit. Two coordinated servomotors drive the wheels and allow it to spin at a zero turn radius. Both the 1500 and 100 models (for payloads up to 100 kilograms) are completely configurable and allow the vehicle, powered by a proprietary software package, to drive underneath an object to pick it up, or travel under a cart and move it somewhere else.
And unlike automated guided vehicles (AGVs), OTTO is meant to work with existing factory personnel (not replace people) while staying out of their way. Safety-rated front- and rear-mounted LIDAR sensors and a built-in collision avoidance system detects plant floor obstacles, while a 360-degree LED lighting system and audio communicate the vehicle's intentions.
High-tech tour guide
Most impressive is the unit's ability to investigate and navigate new spaces in the same way as a human. LIDAR laser scanners "map" the plant during the robot's first tour. Points of interest are highlighted including walls and stationary shelves. Clearpath's software acts as a tour guide, marking specific areas of importance such as intersections, material drop off points and mandatory stop points.
Then the navigation system goes to work, allowing the robot to roam freely. OTTO is built on SLAM technology (Simultaneous Localization and Mapping), making it smart enough to identify optimal paths from A to B and recalculate a new path if the original route becomes blocked. There is no end to the number of vehicles that can be introduced to a facility – fleets working together and communicating via a WiFi network.
While OTTO's technology is impressive, the complete package is meant to satisfy changing factory floor dynamics, which are trending to requiring more flexibility, responsiveness and efficiency to meet growing customer demands for product customization and complexity. They're also in line to replace traditional AGVs that require costly and rigid changes to infrastructure.
OTTO doesn't require any fixed-infrastructure such as bar codes, magnetic tape or beacons to safely navigate a plant. Its proprietary internal mapping technology brings the vehicles, and the companies using them, into the realm of Industry 4.0, powered by Internet of Things (IoT) technologies that communicate with entire manufacturing supply chains through a central network.
Clearpath has placed a premium on delivering a tool that addresses the types of technology adoption manufacturers are using to improve productivity, while eliminating low-value, manual labour and shifting employees into higher-valued positions.
Although the idea of moving boxes and components around a plant may seem simple enough, it is a critically important part of the automated supply chain that will benefit significantly from technologies like OTTO.
Manufacturing is moving at a velocity never seen before, mainly by customer driven demands based in the variety of the goods they purchase. More product customization is becoming the norm, and with that an explosion of SKUs within a manufacturer's stores and warehouses.
"Automation in the material handling space hasn't changed in decades, and it's resulted in a situation where automation is generally fixed and limits the potential of an operation, placing a glass ceiling on productivity," says Drexler.
Clearpath sees manufacturers responding to assembly-floor challenges by adopting methods such as mixed-model assembly lines and just-in-time, kit-based delivery to produce smaller batch runs with a great variation of products.
Improving efficiency
Component proliferation is growing, as customers demand more complex products at a much higher velocity. Thing is, this is creating efficiency issues for manufacturers slow to adapt their processes to meet these needs. Traditional automation and material handling systems are typically built into existing infrastructure and can't be cost-effectively adapted to handle ongoing changes. As a result, manufacturers are struggling to contend with the logistics of product complexity, which starts in the warehouse and the way materials are transported to assembly lines.
Companies need to find new ways to reduce operating costs, particularly to compete against offshore rivals. This requires resetting the bar for production density and re-shores their operations. Automation helps make this happen.
"OTTO helps you evolve your operations into an Industry 4.0 facility, right now," says Drexler. "Something like that doesn't typically happen overnight. What's compelling about self-driving vehicles is you can drop one or two of them into your operation tomorrow and have the power and flexibility you need to evolve your processes over time into a completely Industry 4.0-powered factory."
In June, OTTO helped Clearpath attract $30 million in equity funding from a group of investors led by iNovia Capital, including Caterpillar, GE Ventures and Silicon Valley Bank. Drexler says the Series B funding will be used to scale and grow OTTO's business, and eventually deliver the robots globally. For now, Clearpath is focused on the North American market.
"We want to make sure we're responsibly scaling our operations and integrating capability. We don't want to grow too fast," he adds with a chuckle. "The Series A funding we received was about further validating the product and enhancing our development team to get to the point we're at today. We're comfortable with the idea of scaling up, but doing so responsibly."
This year has been a good one for Clearpath, which included a Stevie Award win for Best New Industrial Product at the 13th Annual International Business Awards. And General Electric has deployed a fleet of OTTOs at a healthcare equipment repair facility that's being expanded in Milwaukee where the robots are automating just-in-time parts delivery.
The Material Handling Institute's 2016 annual report estimates robotics adoption in material handling applications will grow by 71% over the next 10 years, further validating the notion that robots will be important to new industrial areas outside traditional ones such as assembly.
OTTO is making this shift possible, while helping manufacturers navigate the mostly unfamiliar waters of Industry 4.0.