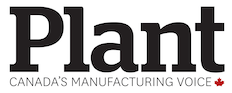 If you were going to write a classic Canadian story in this modern age, you would likely start with two regular guys having a conversation over their favourite brew and decide that they want to make a living out of their shared passion for beer. They figure Ontario's cottage country, specifically the shores of Lake Muskoka, would provide the right inspiration and be the perfect setting for their craft brewery. With larger square-footage facilities at a premium in small towns, they stumble across a decommissioned 20,000-square-foot Canadian Tire store and take a year transforming it into a brew house and saloon to realize their dream.
Millions of litres of beer and just as many growing pains later, the rest you could say is history. In fact, for Rob Engman, that's his story behind Gravenhurst's Sawdust City Brewing, which began five years ago fittingly with a conversation over a beer with Sam Corbeil, brewery co-founder and brewmaster.
The duo, along with Engman's wife Karla Dudley, embarked on a brew mission that started out in 2011 contract-brewing their specialty recipes out of Niagara College and then at Etobicoke's Black Oak Brewing before establishing their bricks and mortar facility in the Muskoka region two years ago.
Originally, they had planned to build a facility on the shores of Lake Muskoka, but after some number crunching, realized the brewery would quickly outgrow the facility.
Luckily, there was a vacant Canadian Tire store in the town that would become the future home of Sawdust City – the original name of Gravenhurst dug out of the public library by Corbeil.
"It was the perfect fit," says Engman. "We thought that with 20,000 square-feet, would have lots of room for many years."
But as he learned, many years in the craft brewing industry can be measured in months. The company has already completed two capacity expansions at that facility with a third one well into the planning stages. The latest expansion will convert the old retail garden centre on the property into another fermenter tank farm.
"Storage is the bottleneck of any brewery operation," says Engman. "You can have your brewhouse running 24/7, but if you don't have anywhere to brew the beer into, it's a problem."
What isn't a problem for the company is the demand for its product. Currently, Sawdust City brews six core brands that are inspired by the local area, including its Lone Pine, West Coast IPA and its Ol' Woody – in reference to Muskoka's heritage of wooden boat builders – Alt beer. However, the brewery loves to experiment with many other brews including seasonal brands. Over its five-year history, it has brewed more than 140 different varieties.
Wide distribution
A few of Sawdust City's products can be found in 90 Beer Stores across the province and approximately 200 LCBO outlets. It also sells to more than 300 licensees. Outside of Ontario, its products are found on liquor store shelves in New Brunswick and Manitoba. So far, interprovincial trade barriers have been non-existent.
Depending on the day, Sawdust City will brew between 4,500 to 7,000 litres.
Expanding to Canada's west coast is on the radar, and internationally, beginning with the US followed by the EU and Japan. The brewery has distributors already committed to selling its product in those markets. But that expansion has been thwarted due to capacity issues and increasing local demand.
"We could be doing a much more robust export business, but we simply don't have the capacity right now. We are in the steep growth trajectory portion of our life cycle and we anticipate that will last another three years or beyond," says Engman. "Managing growth is very difficult as we are constantly under construction. We finish one expansion and then have to start looking at engineering drawings for the next. It's not that we are saying a definitive no, we are saying just not right now."
Over the past year, the brewery has seen sales figures for some products increase by 100%. The increase in demand from licensees is well into the double digits while LCBO orders are also increasing. The company has rapidly grown into a 53-person enterprise.
Successfully managing this growth hinges sticking to the business plan of expanding to new markets when, and only when, the company is in a position to successfully meet the demand.
"You better be sure you've got a good product and the ability to fulfill that demand," says Engman. "That's a huge problem for a lot of craft breweries."
He would know. For the past 10 years, he has published TAPS, Canada's beer magazine in addition to owning and operating the Canadian Brewing Awards. Both have provided valuable insight in the evolution of his own brewery.
"We've learned a lot about craft brewing in Canada. We know all the players and we've seen people make some very wise choices and others make not-so wise choices," Engman adds. "We've had the benefit of sitting on the sidelines and looking at what works and what doesn't. As result, we came into the business with more knowledge than the average person."
The key piece of knowledge was to align with a talented and passionate brewmaster.
"Sam is definitely that," says Engman. "He's very well regarded in craft brewing circles."
Corbeil, who is from the Muskoka region, was in advertising before he decided to follow his passion for crafting beer. He graduated from the highly touted VLB Berlin brewmaster course, which is the inspiration for a few of Sawdust City's German-style brews. He worked at other breweries including Toronto's Mill Street before Sawdust City.
"I feel that as brewers, we are entertainers," Corbeil says. "We want to put a story into every brand so it's not just about the flavours, the tastes and the smell. We want give people an outlet to relax and enjoy themselves. Beer is our way to do it."
Brewing creatively
Corbeil's storyboard is a four-vessel brewhouse that feeds the brew team's creativity and builds their versatility.
"The brewing process takes about four hours to move from vessel to vessel," explains Engman. "Brewmasters don't need a gym membership – it's a very physically-demanding job."
The process begins by creating a mash in the mash tun where barley is transformed into useable sugar. The sugary, converted mash tun is moved to the lauter tun that separates sugary water from the grain using a sieved false bottom on the tank. The grain stays behind while the sugary water passes through. That sugary water is now called wort.
Once separated the wort heads to the work kettle, where the hops are added and it's boiled for approximately an hour. After the boil, the wort is transferred to the whirlpool where it spins at a high rate for 15 minutes. Then it's transferred to the fermenters and then yeast is introduced to start the fermentation process. Depending on the type, the beer stays in those tanks from seven to 14 days.
Once fermentation is complete, the brew team reduces the temperature of the glycol-cooled fermentation tanks to around 0 degrees C and the yeast is removed. The beer is then pumped into bright beer tanks where it's carbonated and ready for packaging.
Sawdust City packages in 473-ml cans and 750-ml bottles as well as kegs sold to bars and restaurants.
"It's a complex process that includes a lot of microbiology and chemistry," Engman says.
Another lesson learned is good equipment makes all the difference.
"A lot of guys figure they can buy used equipment and then upgrade to new when they can afford it," Engman adds. "You can spend a lot of time putting duct tape on stuff – it ends up being more headache than it's worth."
That being said, once the initial investment is made, the equipment will be viable for decades.
"Stainless steel is stainless steel. There isn't a technology crunch in brewing," he says.
Sawdust City's machinery is bought from a brewhouse manufacturer in PEI and Engman says that a well-kept secret is Canada's stature as a global leader in brewhouse manufacturing.
Competing with the large, foreign-owned, mega beer companies that have approximately 95% of the current beer market, Engman admits it's an uphill battle.
However, the craft beer market's recent surge in popularity is the story behind the beer as well as the passion that goes into making it. Today, there are more than 140 craft breweries in Ontario.
"Craft breweries are run by passionate and creative people, not by accountants and that's a big distinction," Engman says. "There's a lot more customer engagement on the craft side. We want people to come and visit our brewery; show them how our beer is made, especially the attention to detail and the quality ingredients we use."
For Corbeil, brewing his next success story involves research and development – visiting other breweries to spot the latest consumer trends.
"We see what people are trending towards, then we do it the Sawdust City way and hope the people will come along for the ride," he says. "It's a fun time to be in craft beer as Ontario has so many great breweries."
And the beer drinker is the real winner.
Jeff Brownlee is an Ottawa-based communications specialist and business writer.