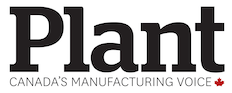 Seals and O-rings are designed to protect pumps, but when they fail they can have a devastating effect on machinery.
Almost 70% of rotating equipment breakdowns are due to improper, badly installed or otherwise failing sealing devices.
To address this issue, Patrick Rhodes, applications engineer at Klozure of Garlock Sealing Technologies in Palmyra, NY, presented a technical paper on troubleshooting lip seals and O-rings at an all-day workshop convened by the Hamilton Section of the Society of Tribologists and Lubrication Engineers (STLE).
Here are some highlights from the presentation:
Performance of radial lip contact seals depends on the formation of hydrodynamic meniscus, the curved upper surface of a liquid in a tube caused by surface tension or capillarity. It's not always present. Formation depends on shaft finish and hardness, lubricant properties, lip geometry and lip load.
Common oil seal failure modes are thermal degradation, chemical degradation, lack of lubrication and carbonized lubrication.
Solutions for thermal degradation include decreasing operating temperature and adjusting seal material to higher temperatures.
To solve chemical degradation, upgrade to a compatible lip seal material.
To compensate for the lack of lubrication, increase the lubricant amount. Over- as well as under-lubrication stresses seals. Also, decrease or regulate the internal pressure.
Upgrades
Solutions for carbonized lubrication are decreasing the lube temperature and upgrading to a lubrication with increased temperature capabilities.
Common O-ring failure modes are extrusion, over-compression and explosive decompression.
Solutions for extrusion include decreasing housing clearances, decreasing application pressure and using a back-up ring.
Solve over-compression problems by decreasing the O-ring cross section and adjust O-ring material for chemical resistance, thermal resistance and compression set.
If an O-ring suffers explosive decompression, slowly release system pressure and adjust material for a higher modulus or hardness.
Applying these measures to prevent lip seal and O-ring failures will lessen the risk of premature equipment breakdown.
This article appears in the May/June 2016 issue of PLANT.