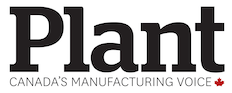 Sometimes bigger is better, and smaller manufacturers looking to accelerate their presence and growth in a marketplace have a few options.
One is entering into a strategic partnership with another company, often a supplier, that involves working together to achieve common goals. It's rare for equity shares to be exchanged in this looser type of arrangement.
Acquisitions involve a manufacturer buying up competing or complementary companies, and establishing itself as the new owner, to create a stronger player in a market space.
Mergers involve companies that agree to come together to form a new entity. They come in several flavours:
Horizontal. Two companies that are in direct competition and share the same product lines and markets.
Vertical. A customer and company or a supplier and company. Think of a cone supplier merging with an ice cream maker.
Market-extension. Two companies that sell the same products in different markets.
Product-extension. Two companies selling different but related products in the same market.
Conglomeration. Two companies that have no common business areas.
Acquisition or merger, the idea is to increase market share and benefit from efficiencies such as:
• Staff reductions. They'll involve duplicated departments, likely one of the CEOs and some of the senior executives who will get packages.
• Economies of scale. Bigger company equals greater purchasing power with bigger orders for everything from machinery and equipment to office supplies.
• New technology. Buying a company with unique technologies sharpens the new company's competitive edge.
• Improved market reach and industry visibility. Expanding marketing and distribution provides new sales opportunities.
Creating a larger company also offers an important financial benefit. It's easier to raise capital, which will come in handy when the urge strikes to advance to another level of bigger.
Mark Borkowski is president of Toronto-based Mercantile Mergers & Acquisitions Corp., which specializes in the sale of privately held companies.