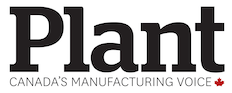 I have had the privilege of sharing my international trade experience with PLANT readers for 17 years but retirement from the world of journalism beckons, and this is my last submission. As I wrap up this assignment, I hope you will indulge me if I also share some thoughts about this wonderful country, which I have been happy to call home for the past 36 years.
Go international young man! Canada's market is a small one given its total population of 35.7 million. The international market place is more than 7 billion. Certainly to be successful one needs resources (usually in the shape of a buoyant existing domestic market), a champion to lead the charge and management commitment for the longer term. However, given a competitive, and probably niche product or service, the world can be one's oyster, and success makes a significant difference to the bottom line. After 50 years at the sharp end of the business I can tell you international trade is fascinating, compelling and highly rewarding. More Canadian companies – including smaller and medium-sized ones – should join their peers in taking the plunge, especially while the lower dollar provides an additional competitive advantage. To requote Lord Kitchener: your country needs you! With oil prices in the doldrums, the Canadian economy is looking fragile and an export boom is just what we need.
Much help and encouragement are available. The federal and provincial governments have massive information services for exporters, such as the Trade Commissioner Service (TCS) with staff in all major markets. Export Development Canada (EDC) is there to help with financial products, and associations and councils offer opportunities for peer review and networking support often directly related to specific markets.
Support the trade agreements. Canada has been negotiating several international agreements recently, including the Trans-Pacific Partnership (TPP) with the US and 10 countries in Asia, notably Japan; and the Comprehensive Economic and Trade Agreement (CETA) with the European Union. These agreements are primarily about market access (in both directions) leading to greater trade, especially by bringing down the non-tariff barriers (rules of origin, regulations and masses of paperwork). The challenge for our negotiators has been the reluctance of politicians to throw off the shackles of our outdated and expensive managed trade arrangements in the dairy and poultry sectors, which are essentially the antithesis of free market access! It's time politicians had the courage to take the axe to these anachronistic arrangements (with appropriate and time-limited compensation to those directly affected). A recent University of Manitoba analysis calculated that this abolition would benefit Canadian consumers to the tune of around $400 million a year. Let's do it!
Barriers and perspective
Open up the interprovincial barriers. If we want to open international markets, at least we should be able to trade freely within Canada. Alas, we are far from achieving this goal, and once again it's an absence of political will that ensures retention of the status quo. As a European migrant, I find it extraordinary that there is so much insularity and local protectionism. I can buy virtually unlimited quantities of wine in France to take it back to the UK, but can't buy beer in Quebec and take it to New Brunswick. Competition inspires lower prices and greater efficiency (remember how the Ontario wine growers upped their game under the threat of NAFTA and direct competition from California?). Monopoly equals protectionism and the worldwide recession in the 1930s reminds us of what that can cause. We should abolish the barriers (and of course government-controlled liquor stores).
Don't bite the hand that feeds us. The media are talking up inequality these days and castigating the capitalist system for creating it. Well, maybe it does create inequalities, but it's the only system that creates wealth and moves people out of poverty. This subject is well covered in economist William Watson's recent book, The Inequality Trap, where he suggests we should be fighting poverty, not capitalism. He points out that Steve Jobs, the founder of Apple, earned his $8 billion net worth by providing exciting new technology to millions of satisfied customers all over the world. He admits capitalism "does generate inequality, but by unrelentingly expanding what's possible in terms of living standards, it also enables people to pull themselves up from poverty."
Keep some perspective on climate change. This has moved front and centre on the political agenda, and there's no doubt Canada should play a part in curbing greenhouse gasses. However, our governments (and the people who vote to keep them in power) should be careful not to wreck our fragile economy by excessive emissions controls and heavy carbon taxes. Canada accounts for about 1.6% of worldwide emissions, so – even assuming the science is settled – it would make virtually no difference to the overall climate situation if the whole Canadian economy were shut down.
Support profits and PPP. While governments have important roles to play (creating the right environment for the country to flourish), wealth is created by the private sector. All the more reason to support public-private partnerships (PPPs) where both parties work together for the greater good. And let's not disparage profits. Without them there would be no growth, investment, job creation or poverty reduction – remember what happened under communist rule?
Best wishes as you pursue your international trade agenda.
Mark Drake is the former president of Electrovert Ltd. and the Canadian Exporters' Association.
This article appears in the May/June 2016 issue of PLANT.