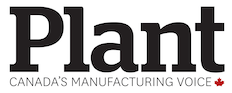 The Ontario Liberal government is moving forward with its cap and trade program to limit greenhouse gas emissions and reward "innovative" clean tech companies. It hopes doing so will generate investment and create jobs as the province moves to a lower-carbon economy.
Details of the contentious program, which has been called a "tax on everything" by political and industry opponents, is available in detail to the public and it's on the Environmental and Regulatory registry for a 45-day period, allowing public and stakeholders to comment.
Here are some general points manufacturers should be aware of:
• The bill is expected to increase the price of gas and natural gas bills, while giving some of the province's largest polluters a four-year "holiday."
• Legislation for the Climate Change Mitigation and Low-carbon Economy Act, if passed, would require all proceeds from the cap and trade program to be deposited into a new Greenhouse Gas Reduction Account.
• Every dollar from the account is supposed to be invested in green projects that reduce pollution and save energy for homeowners and business, such as public transit, cleantech innovation, electric vehicle incentives and social housing retrofits.
• The Liberal government expects to generate up to $1.9 billion per year from the program. Ontario's goal is to reduce carbon emissions 80% below 1990 levels by 2050. It has set two mid-term targets to measure progress: 15% below 1990 levels by 2020 and 37% below 1990 levels by 2030.
• The price on carbon has been set at $18 a tonne and caps emissions allowances at about 142 tonnes per year by 2017, when cap and trade is rolled out.
• The cap is expected to decline 4.17% each year to 2020, when the Liberals hope to have achieved a 15% reduction in greenhouse gas emissions over 1990 levels.
• Heavy polluters including Essar Algoma Inc., Vale Canada Ltd. and Imperial Oil will receive free allocations, which the province claims is meant to protect jobs in industries competing with jurisdictions without a carbon pricing system. The exclusions are also meant to recognize industries that have made efforts to reduce emissions, but need more time to invest in new technology.
• Non-compliance could result in fines ranging from $25,000 to $10 million, and prison sentences up to five years for individuals. An initial compliance period will incorporate temporary measures to smooth the transition.
• Only registered participants will be allowed to purchase, sell, trade or deal in the Ontario allowances and credits. The province expects the first carbon auction to take place in early 2017.
The program is based on California's cap and trade program, which is said to have grown at a pace exceeding national US economic growth after it was put in place. Job creation ballooned by almost 3.3% in the first year and a half, outstripping the national job creation rate of 2.5% over the same period.
A note of warning about imposing regulations, carbon taxes or cap and trade regime came from Canadian Manufacturers & Exporters in a letter to Prime Minister Justin Trudeau as he was about to meet with the premiers about a national approach for climate change.
President and CEO Jayson Myers wrote that such options will not be effective without measures that encourage capital investment. In fact, he said they could cause a lot of damage by diverting money that would otherwise be invested in new technologies by consumers or industry to government revenues; or to "high risk technology unicorns with little chance of commercial success or widespread adoption here in Canada."
This article appears in the April 2016 issue of PLANT.