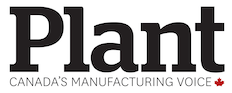 While three people were big winners in January's incredible $1.5 billion American Powerball jackpot, there were more than 1.3 billion losing tickets.
That's a lot, but many of them are being recycled and made into paper products at a plant in Alabama by the Swedish Cellulose Co. (SCA). The global manufacturer based in Stockholm, has Canadian headquarters in Oakville, Ont. and a plant in Drummondville, Que.
The Drummondville plant, founded in 1996, produces 96 brands of TENA incontinence products that are distributed across Canada and the northeastern US.
The company, with more than 44,000 employees around the world, produces personal care products (toilet tissue, kitchen towels, handkerchiefs, napkins), publication papers, solid-wood products and forest-based biofuel.
And for every pound of lottery tickets it recycles, it makes 89 Tork-brand paper napkins, which are sold to commercial customers such as coffee shops, arenas and airports.
SCA recycles about one million tonnes of paper material in North America every year, according to Susan Michini, the company's communications director. The tickets are sourced from recycling suppliers across the country, except those from Alabama, where it's illegal to repurpose lottery tickets.
They arrive at the company's Barton, Ala. plant, which is equipped with paper-processing equipment that's strong enough to handle the high levels of ink found on lottery and scratch-off tickets, in bails.
Paper processing
After sorting by colour and paper-type, the paper is moved to a pulper that begins the de-inking process, cleaning and brightening the fibre. Usable fibre is separated from contaminants such as clay, ink and ash.
A pulp slurry remains, which is spray-formed onto rollers and dried to form a five-tonne parent roll. It's cut into smaller rolls, then embossed and folded into individual napkins and paper towel rolls before heading to the packaging line.
With so many lottery players hoping for the big win, chances are SCA will continue to have an abundant supply of material generated by disappointment and unfulfilled dreams, to make products with a more practical use.
This article appears in the March 2016 issue of PLANT.