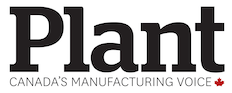 A brighter Northern Lights
By PLANT Staff
Government
Manufacturing
Christie Digital projects enhance Parliament Hill extravaganza.
A Canadian developer and manufacturer of visual and audio technologies is brightening up the Northern Lights. Not the Aurora Borealis. It doesn't need the help. But the Northern Lights Sound and Light Show that illuminates Ottawa's Parliament Hill again this year will be even more dynamic than previous presentations thanks to new projection mapping from Christie Digital Systems Canada Inc.
The show, which celebrates all that is Canada in a 30-minute audio-visual extravaganza, uses 19 3DLP projectors (with content provided by id3) made in Kitchener, Ont. by Christie Digital.
The company, a wholly owned subsidiary of Ushio Inc. in Japan, creates visual technology systems for a range of uses such as retail displays, events, mission critical command centres, classrooms and training simulators.
Its US headquarters is in Cypress, Calif., but the research and innovation teams are located in Kitchener, where the company has one of the largest manufacturing facilities in the region. It employs close to 700 people, including more than 250 engineers.
The company's 306,000 square-foot Kitchener plant has 105,000 square-feet of manufacturing area, and there's an additional 60,000 square-foot training facility.
Thanks to Christie Digital's expertise, the Northern Lights show will be twice as bright with twice the contrast compared to the previous "Mosaika" show, which used nine of the manufacturer's projectors.
"The brightness is so much stronger than before, especially in certain areas on the Parliament building that – for the Mosaika show – were mapped with only one projector," says Jean-Marc Beauvalet, manager of technical services at the Department of Canadian Heritage, which is responsible for Northern Lights.
He says three projectors make it possible to see some of the most succinct images or the more distant visuals used in the presentation.
The new show employs a 7.1 audio track with narration, 44 moving lights and more than 100 LED lights that depict a journey through Canada's history on the 472-foot long, six-story high Parliament Building and 302-foot tall Peace Tower.
Seamless images
The projection trailer in the centre aisle is covered with LED screens on three sides. The projectors work together to form a "seamless" image on the front façade of the Centre Block, which is flooded with light from more than 150 moving and static lighting fixtures. These include 50 automated lights, some producing more than 16.5 million different hues, and 38 low-energy LED lights that produce more than 4.2 billion different hues. Two computers with more than 15 kilometres of wiring, 150 kilometres of cabling plus 7.5 kilometres of fibre optic cable control the system. High-impact lighting with smoke effects help to enhance the experience.
And for the first time, the show will use a colour laser to punctuate transitions and add depth. The show's system includes more than 2,500 individual signal connections, all of which must work together and there are four different networks, one of which is entirely dedicated to the laser's safety systems.
Ten different servers deliver almost 200 gigabytes of processing power and 80 gigabytes of video RAM.
The image projected on the Centre Block is up to 35 million pixels. Compare that to a high definition television screen that displays more than 2 million pixels at a time.
The setting is kept tidy by hiding the equipment behind a "Vaux Wall" that is shrouded by trees and shrubs at the base of the building.
The show, divided into five books, employs a variety of illustrative styles and dramatic performances to depict Canada's people, partnerships, exploration, military service and valour, and diversity.
Northern Lights is the sixth edition of the Sound and Light Show on Parliament Hill since 1984, and runs for five summers (2015-2019). Catch the 2016 show from July 9 to Sept. 10.