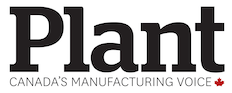 Sean Lepper says the robotic welding system now housed in Behlen Industries looks a lot different from the initial plans three years ago when the company decided to take a plunge into the world of advanced automation.
That's not a bad thing.
Lepper, vice-president and general manager of the Brandon, Man.-based manufacturer of pre-fabricated buildings, says the system isn't the company's first foray into automation, but it's the first programmable system that creates custom steel products using 3D software.
"The highly customized nature of our product makes it hard to get into automation," says Lepper, noting that the company is accustomed to working with steel beams spanning as long as 60 feet.
"The software allows us to manipulate how the robots mount, the way they move, how they move the beams and the size of beams we're able to work with."
Behlen is Canada's largest manufacturer of steel building systems and is the first to produce frameless steel buildings.
The structures for industrial, commercial, recreational and institutional facilities, registered to ISO 90001 and CSA A660 (the quality standard for steel building systems), are shipped globally. One of the company's more notable projects include the PEAK 2 PEAK gondola terminals used in Vancouver during the 2010 Winter Olympics. It also produced the roof for the Gangneung Arena in South Korea, ahead of the 2018 Winter Olympics.
About 250 skilled workers are employed at the Brandon manufacturing facility that produces up to 30 loads of steel every week. About 80% of the steel is sourced from Canadian suppliers, including those in Hamilton. There's also a design and engineering facility in Cambridge, Ont., which employs about 30 people.
Every project is customized, and welding robotics were used mostly for predefined, repetitive tasks with little to no variability. Almost everything was done manually, so Behlen recognized it was necessary to gain the benefits of robotics and advanced software in welding, without having any limitations.
Lepper says the system, put into operation last April, improves quality, boosts capacity and there are fewer production errors.
"The biggest challenge was making a commitment to the software side of the project because it was a big change for us and it has forced us to fundamentally change how we operate," Lepper adds. "This is a major opportunity for us to drive down our costs."
Diversifying markets
The system also alleviates production bottlenecks by providing readily available capacity during on- and off-peak production cycles.
Low oil prices are dragging down its Alberta customer base, but the company is diversifying its markets in Ontario and overseas.
Behlen was careful to ensure the combination of software, robotics and processes were chosen strategically and innovatively. The robotic welding cell had to handle highly-variable, low-volume work.
The three-step process starts with a detailing program rarely used in the pre-engineered steel building sector. Behlen's engineers create a hyper-detailed and organized 3D model, including the specs for individual parts of a project.
That model, which is imported into BIM systems and can be shared with clients, is then fed into a second piece of software, where a robotic simulation program uses touch-sensing with the robotic arm to detect any potential errors or clashes. The result is a real time, visual simulation of the weld.
In phase three, the $1 million robot arm goes to work using a metal-cored arc welding technique.
"We don't use it on heavy and huge beams, it's more useful on medium-sized jobs to make rigid frames, but it's not suitable for all the work we do," says Lepper.
Behlen says the robot churns out customized welding jobs three times faster than its human counterparts. But that doesn't mean the company is going to lay off any of its shopfloor workers. Lepper says the robotic system will compliment them and allow the Brandon facility to produce more structures.
In fact, when the robot came online last year, Behlen was in the process of hiring 15 additional welders to handle the extra capacity.
It comes down to process and continuously improving Behlen's operations. Lepper says the robotic weld system will help the company achieve that goal.
"Flow is critical. The fewer times we have to pick things up and put them down, the better we're going to be."