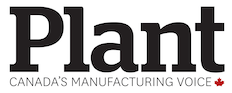 SMEs must consider a diversified business strategy if they want to achieve stronger financial results, according to a study by the Business Development Bank of Canada (BDC).
The report, based on a survey of 998 companies, concludes that in today's economy, diversified small and mid-sized enterprises have a far better chance of succeeding and prospering than undiversified businesses. "The message is clear – diversification is a critical strategy for Canadian businesses to succeed in these challenging times," says Pierre Cléroux, chief economist and vice-president of research at BDC. "Business owners who fail to do so may be missing growth opportunities and putting their company under unnecessary risk."
BDC also found risks and opportunities vary by sector. Exporting is the most critical diversification strategy for manufacturers. More than one in four companies that export had 20% annual profit growth or higher in the last three years versus just 8% of those with no regular exports.
In the resources sector, having clients in multiple cities is the best predictor of strong revenue and profit growth. Seven in 10 resources companies with clients in more than one city had 10% or higher annual revenue growth in the past three years versus just three in 10 companies with clients in only one city.
Business growth
BDC's advice to SMEs is to:
• Harnesses core strengths. Think about how existing assets (buildings, machinery, staff, expertise) can be used for other purposes.
• Ensure financial stability. Don't jeopardize existing operations. Consider the least costly and complicated options. New markets come from relatively small changes to existing products or services.
• Address weaknesses. Constantly stress-test the business. What would happen if you lost your biggest client or faced an economic shock? Solutions could include adding a few more regular clients or adapting an existing product or service.
This article appears in the March 2016 issue of PLANT.