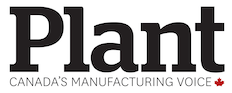 Ron Harper, president of Cogent Power Inc., beamed as he accepted the 2015 Ontario Export Award for Leadership last November. Between 2011 and 2014, Cogent's US exports – mainly transformer cores for power generation utilities – grew more than 250%. Since September, Cogent's growth energized its leaders to expand facilities to include a new 125,000 square-foot plant next to an existing 110,000- square-foot one in Burlington, Ont.
And this growth is expected to continue. As the demand and use of electrical energy increases, North America's supply infrastructure is due for some modernizing. The need for creative solutions to make transmission and distribution more efficient has never been greater.
As one of the largest producers of toroidal cores in North America, Cogent is well positioned to take advantage of this expanding market. Already exporting to the US and Mexico – in addition to sales to BC Hydro and Quebec Hydro – the company is becoming the go-to manufacturer for utilities across the continent.
How did it get to this point?
"We had lots of challenges and it didn't happen overnight," says Harper from Cogent's Burlington head office.
The company's roots go back to the early 1980s when Bob Brigs started an electrical steel product company. Supplier Dofasco was nearby, as were sea ports to reach customers. By 2002 the company, then called Cormag Inc., became Cogent Power Inc. The following year, Cogent moved into the Burlington headquarters and plant. In 2004, the company closed its plants in Monterrey, Mexico and Bridgeport, Conn. and consolidated everything in Burlington where Cogent manufactures transformer cores for electrical utilities.
"That could be anything from a core the size of a wedding ring to a toroidal core that is 2,000 plus pounds that we'll ship in logs to go into power generation. Everything is custom," says Matt Stimac, Cogent's manager of engineering and quality.
With government legislation throughout North America driving electrical utilities and transformer manufacturers to come up with innovative ways to increase efficiencies, Cogent also makes amorphous metal distribution transformer cores. They can achieve a 70% reduction in no-load loss. This means the electricity that enters the transformer isn't lost before being transferred to the home, office, or institution using it.
Congested facility
Cogent, part of the India-based Tata Steel Europe, also manufactures distributed gap wound cores, flat-stacked sheet products, fully assembled step-lap cores, toroidal core products, slit steel, and other custom products requiring electrical steels and magnetic materials. It sources its steel cores from Allegheny in the US and its electrical steel from ORB in the UK.
The diverse supply of materials and the cells required for each manufacturing process took up a lot of space at the Burlington plant.
"We had become so congested in this facility that we were leasing space elsewhere for finished goods and warehouse distribution," says Stimac.
And they were busy.
"We are slitting up to two million pounds a week here."
Something had to give.
Cogent embarked on its lean journey in 2004. "We were hoping to better manage our processes," Stimac explains. "In North America and especially in Canada there's always pressure to go to lower labour-cost countries, such as Mexico (for manufacturing). Even though our labour costs are higher, if we do things more efficiently, we can maintain our footprint here in Burlington."
Under the watchful eye of George Gautreau, business excellence leader, and Sani Kovachevic, quality systems leader, Cogent undertook an examination of its manufacturing processes through the Toyota 5S system. It reduced wasted space, resources, effort and improved efficiencies.
One of the biggest lessons learned from Cogent's lean journey was "realizing our lean journey never ends. I'm always thinking, 'how do we make our product 10 times better,' " says Stimac. "We had so much growth in 2013 and 2014 but we were constrained by space. One of my biggest challenges was trying to keep the plant operational as we moved to the new plant next door. We more than doubled our space. Our order volume was high, but we couldn't allow the move to slow us down."
Already continuous improvement processes are evident. Cogent now runs two lines in the flat stack assembly area with one worker instead of two. In the amorphous cell throughput was increased by 50% and the weight of what was being processed from 90 pounds per hour to 140 pounds per hour. Wherever possible, Cogent will retain employees displaced by automation and reassign them.
Indeed, Cogent offers a four- to six-month apprenticeship program in lean manufacturing. A half-dozen or so employees at a time are encouraged to take the program to understand the company's aims and to embrace the lean way of thinking. After graduation, the employees return to the floor with renewed thinking and engagement in their work. They also pass along to others what they've learned.
It took three to five years to develop a lean plan.
"We did a lot of work on our vision, our mission, our purpose, what we're strongest at," Harper explains. "We identified who we are, why we do what we do and we have developed a fairly clear value proposition for long-term success. We are an integral part of our clients' business strategies. We are a trusted advisor and ally."
For example, the value proposition for US clients is providing them with a capacity to grow. Cogent earned Supplier of the Year kudos in 2015 for its successful supply transformation with American manufacturer Power Partners Inc. (PPI). For more than 50 years PPI made its own transformer cores until it began sourcing from Cogent. PPI is one of the largest distribution transformer manufacturers in North America.
Customer success
"Cogent's team has been an integral part of our company's success, has demonstrated a model supply partnership, and we are a better company in working with them," Cammie Bell-Garrison, vice-president of supply chain for PPI said of the award.
Grand Transformer in Grand Haven, Mich. was a new Cogent client in 2015. The idyllic town has the envious distinction – unfortunate for Grand Transformer – of just 3% unemployment. The client used to purchase laminations from Cogent to build its own transformers but, with such a small labour pool to draw from, Grand Transformer was challenged. Cogent stepped in. "Now we're sending them full cores," says Stimac.
The client can now direct its resources elsewhere.
Harper notes a smaller client grew its business 20% thanks partly to Cogent's value proposition.
"Lean is often misunderstood," Harper adds. "In our training, lean starts with what your clients value. That will start the approach off very differently than looking to lean to help you deliver at a lower-cost value. If you do that you'll miss what customers value. You'll also miss the input from others on your team. Plus, employees will be more engaged in their work and what they're doing to impact the clients' needs."
Inspired by Jim Womack and the Toyota system and others, Harper cites the two pillars of the lean journey. One is the lean methods for continuous improvement. The other supports respect for people.
"In transcribing lean principles to the North American market the people side and the client value side were dropped," but it's in building relationships that a company will be successful in the long term, he says.
Harper, past president of AME Canada (and a director on both the Centre of Skills and development Training, and the Ontario Centre of Excellence for Materials and Manufacturing) identifies the qualities a leading export company should embrace as: understanding the market dynamics of the country or region where products are being sold; and having a clear value proposition for long-term success.
He considers exports key to manufacturers' success, and they represent a significant portion of Canada's GDP. "We can't operate our businesses very well on an island. Business transcends borders more now than it ever has. To succeed in exporting, you'll need to rely on one-on-one business relationships."
Cogent is doing so and leading by example.
Kim Laudrum is a Toronto-based business writer specializing in manufacturing and is a regular contributor to PLANT.