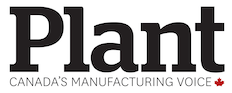 Add value to capital projects
By Steve Gabauer
Manufacturing
Make a case for a maintenance and reliability readiness plan.
Company executives want to see a business case for implementing a comprehensive maintenance and reliability readiness (M&RR) plan for specific capital projects, but it can be a difficult thing for maintenance pros to do.
Many plans don't consider the value destruction that occurs in most capital projects. Common causes include the cost of buying an excessive amount of new spare parts; reduced or intermittent production during the ramp-up phase; and much higher annual maintenance expenses.
Murray Macza, the market development manager of Emerson Process Management (EPM) in Sandy Hook, Conn., addressed this issue at a MainTrain conference hosted by the Plant Engineering and Maintenance Association of Canada (PEMAC).
Macza, also the leader of the Management Resources Group Inc., a division of EPM and a reliability consulting business in Western Canada, enumerated the challenges and problems associated with new capital projects. They include: little or no input into the design from operations and maintenance; tons of data, but what's really relevant?; the EAM system isn't loaded with asset or spare parts master data or maintenance procedures; plant downtime is usually very high in the first year; and the "to be" state for new assets needs to be aligned with PAS 55, API 691 and ISO 55000 requirements, but often isn't.
On the plus side, Macza noted numerous benefits – reduced maintenance expenditures; a reduction of new spare parts inventory; energy savings due to fewer steam, gas or air leaks; smoother-running equipment; increased asset availability; fewer failures and stoppages; improved product quality through reduction in scrap and rejects; less rework; and fewer shutdowns and start-ups.
New projects
An M&RR plan addresses operational risks from the early stages of project execution; develops mitigation activities; prepares new capital projects to be efficiently operated; and delivers optimal performance. It must be customized to fit the unique needs of each project, and it must be integrated with the project's engineering team, says Macza.
The Capital Projects Operational Readiness and Risks white paper (Storino, Bruno, 2012) emphasizes the importance of adhering to a logical sequence of front-end engineering, followed by detailed engineering design, construction and commissioning start-up.
The key terms to understand when contemplating new capital projects are:
capital budgeting – allocation, cash for analysis;
hurdle rates – minimum rate of return on the project;
discount rates – internal rate of return;
net present value – sum of the present values of cash flows of the project over a defined time horizon;
capital cost – the amount of money that equals replacement asset value (the cost that would be incurred to replace the equipment in its current configuration, based on current replacement prices).
Making a case for an M&RR plan requires an understanding that the key drivers are the pursuit of operations excellence and capital markets sensitivity, awareness of lost value that can be avoided by adopting a comprehensive plan, and by defining the financial opportunity; the benefits-to-cost ratio; and the rate of return on the investment.
The M&RR is still a relatively new concept so executive buy-in and sponsorship is critical.
This article appears in the April 2016 issue of PLANT.