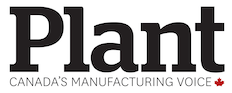 Yet manufacturers have a tremendous opportunity to optimize their buildings' performance and capture the many benefits of green design, technologies and operating practices.
Commercial office buildings and multifamily projects focus primarily on how the building itself uses energy through systems such as HVAC, ventilation and lighting, as well as plug loads from signage, computers and other devices.
Plants consume a small percentage of energy compared to process equipment, so focus management efforts on properly designed, efficient process lines operated and maintained for the life of the equipment.
Because there are so many moving parts in a plant, periodic commissioning of process equipment ensures operating schedules are correct, equipment is right-sized for the work and nothing is malfunctioning or wearing out the equipment too quickly.
Many plants, especially those processing food, operate on razor-thin margins; thus, energy use per product can contribute greatly to the operator's profit margin. A food processing facility can ring up to $15 million in energy bills per year, so even a modest energy reduction of 20% contributes a substantial cut to the product cost.
Energy management can be as simple or complex as a plant's budget and systems allow, but the basics are the same.
Green benefits
Here are the four common elements:
1. Energy assessment. Understand which pieces of equipment or systems are using the most energy. A cold storage facility will draw a lot of energy through its refrigeration equipment, while the major end users at a coffee manufacturing facility will be the roaster and packaging lines. Technologies such as energy meters and heat sensors provide the data, and diagnostic tools map the facility's energy use profile, including anomalies and consumption patterns that may signal opportunities to reduce energy use. A complete operating profile allows operators to identify the equipment that uses the most energy, which improvements are likely to provide the fastest payback, and which processes or equipment to prioritize for improvement.
2. Optimization analysis. Explore how the system can be tuned for optimal performance. This step often involves system modelling by specialists. Analysis identifies whether temperature reset points are properly refined or if equipment is switching on in the middle of the night when no one is using it. Equipment may be designed to support three lines when only one is running, or undersized and getting overloaded. Optimization also identifies low cost adjustments and more extensive modifications that extend equipment life, reduce risk of failure and avoid unexpected capital expenditures.
3. Energy management plan. Document the optimal performance settings for individual pieces of equipment and the overall system. The plan provides a roadmap for facility operators and guides the implementation phase. Typically, it also outlines a re-commissioning process for transitioning a plant from current state to a more optimal operating state. Include a monitoring and control plan that provides the information and protocols for operators to measure performance over time and keep the system optimized.
4. Implementation. Good leadership and project management processes are needed to make the changes. Involve facility and plant managers in the process, starting in the assessment phase. Their detailed knowledge of system requirements, equipment idiosyncrasies and other quirks is key.
These four steps will reap cost savings and the other benefits of green buildings. The process is flexible and can be used on individual pieces of equipment, a subsystem, and across an entire plant or several plants in different geographies.
Thulasi Narayan is a senior consultant at Paladino and Co., a green building and sustainability consulting firm based in Seattle, Wash.

Industrial buildings still lag in the application of green building strategies. One reason is the great diversity of industrial facilities and their processes. With such variation, it's much more difficult to establish the best practices, standardized design approaches and uniform operating procedures that have accelerated green building adoption rates in other sectors.