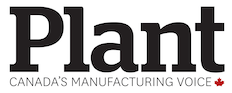 Fans of the Amazing Race television program will have seen innovative Canadian lifting technology in action during the Dec. 4 episode when contestants participated in the world's largest water show at the City of Dreams Theatre in Macau, China.
Macau is located on the western bank of the Pearl River Delta in southern Guangdong, and lies about 60 kilometres west of Hong Kong. It's one of the richest cities in the world with an economy heavily dependent on gambling and tourism. A big attraction for tourists is the House of Dancing Water, an extravaganza with elaborate staging and, of course, plenty of water in a 270-degree theatre in the round where the top price for a single ticket on a Saturday night is $275.
The theatre features a massive pool 160 feet in diameter and 26 feet deep that holds 3.7 million gallons of water.
The Amazing Race contestants were to join the cast and jump into the pool from the elevated stage. Made up and dressed in dramatic costumes, they had to leap from a ship mast that had risen 30 feet in the air, find a golden fish underwater and deliver it to a raft before the music stopped to get the next clue.
That's where the Canadian lifting technology came into play. Handling Specialty Manufacturing Ltd., a Whiting Company based in Grimsby, Ont., which engineers customized material handling solutions, was responsible for the amazing installation that lifts the stage.
Achieving lift
It involves eight platform stage lifts to 27 feet (of which one foot is above water) to create a solid, dry floor. The total platform area is 6,441 square feet with a dynamic capacity of 322,000 pounds, and a static capacity 805,000 pounds.
Three lifts descend 3.3 feet below water and rise 3.3 feet to accommodate props and performers. The total area is 1,056 square feet, with dynamic capacity 52,800 pounds, and static capacity of 132,000 pounds. Six hydraulic power units are used to actuate the lifts.
They move at a maximum speed of 20 feet per minute and an electronic controls system synchronizes or moves them independently.
The company, which employs about 65 people at the plants in Grimsby (28,000 square-feet) and Hamilton (40,000 square feet), has other big projects to its credit.
It also supplied the underwater lifts for the Las Vegas "O" show; wing assembly platforms for the F-35 Joint Strike Fighter at Lockheed Martin; jet engine test cell lifts for several global aerospace companies; and automotive assembly lifts, carriers and platforms for several big-name automotive companies.
Handling Specialty maintains the City of Dreams installation and reports a lucrative first five years of operation.