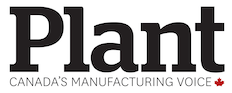 The time of the robot is approaching, something Canadian manufacturers of all sizes, but particularly smaller ones, should be exploring.
Robotics in plants isn't a new idea. The technology – pricey and potentially dangerous for workers who wander into the path of an active unit – has been more widely used in large, volume assembly operations, but that's changing.
But the technology making its way into the industrial marketplace is smarter, more compact, safe to use alongside humans, and capable of assembling diverse components and parts. The Wall Street Journal noted in a recent article that as robotics technology becomes less costly, it will replace many manual tasks, which should help smaller manufacturers compete against larger ones. And lower labour costs would help manufacturers reclaim some of the processes ceded to low-wage countries such as China.
Indeed, The Boston Consulting Group (BCG), in a recent research article, predicts a robotics revolution is nigh as manufacturers reach an "inflection point" where the economics are attractive enough to replace many manual activities with machines.
Canada isn't a lightweight in the development of robotics. Yes, we can lay claim to the famous Canadarm, but we also have three very innovative robotics developers (Clearpath Robotics, Robotiq and Kinova Robotics) in the latest Robotics Business Review global top 50.
Our adoption of the technology is less glorious. Canada's installed base is hard to track. Because it's small, it tends to be lumped in with North American statistics, but PLANT's 2016 Manufacturers' Outlook Survey provides a glimpse of Canadian adoption and it shows only 10% of the mostly smaller companies are using advanced robotics.
The Robotics Industries Association (RIA) reports 22,427 robots valued at $1.3 billion were ordered from North American companies in the first nine months of 2015, an increase of 6% and Canada's share is almost 2,100 units valued at about $134,000.
The good news is BCG reports Canada is among a vanguard of nations deploying the technology, alongside Japan, South Korea the UK and the US (while the laggards are Austria, Belgium, France, Italy and Spain).
The Boston-based consulting firm says the application of robotics will be a game changer. It's projecting growth in the global installed base will accelerate from around 3% annually to 10% over the next decade. And adopters in western economies will see an 18% to 25% improvement in labour cost competitiveness within 10 years.
Labour flexibility
BGC offers the following tips for adopters:
• Understand the global landscape. Get a clear picture of the adoption trends in other countries and in their industries; how the price and performance are likely to change in comparison with the total cost of labour; and how this comparison is likely to change in the years ahead. Factor in the flexibility of labour rules and the future availability of workers that support or hinder wider robotics adoption in these countries.
• Benchmark the competition. If robotics adoption is expected to rapidly increase in your industry, assume the total cost of systems will fall. This will help you accurately estimate the cost and timing of investments, then make decisions about where to locate new capacity.
• Stay technologically current. Have a clear view of how quickly innovation is resolving technical barriers that so far have inhibited the use of robots, such as the ability to manipulate flexible or oddly shaped materials, or to operate safely alongside workers. Is it better to wait for an improved technology to emerge or to implement a new process and upgrade without duplicating what has already been done? Timing is crucial.
• Prepare the workforce. As more factories convert to robotics, the availability of skilled labour will become a more important factor in the decision about where to locate production. Tasks that still require manual labour will become more complex, and the ability of local workforces to master new skills will become more critical. Work with schools and governments to expand training in mechanical engineering and computer programming.
• Prepare the organization. Make sure networks are flexible enough to realize the benefits of robotics as installations become economically justified in different economies, and as suppliers automate. Consider how new advanced-manufacturing technologies will transform production processes. For many manufacturers, adapting to the age of robotics will require a transformation of their operations.
Canada's lagging productivity is a key reason for manufacturers to get ahead of the robotics revolution, but keep in mind that Industry 4.0 will play an important role in global manufacturing, which is why it's so important to continually modernize. Advancements in robotics technology and declining costs open up much potential for companies that do so.
This article appears in the November/December 2015 issue of PLANT.