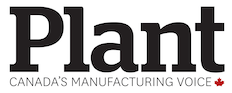 Rising energy costs are becoming a competitive disadvantage for manufacturers of all sizes, which is why many companies are looking for ways to use power more efficiently.
St. Marys Cement Inc. (Canada) in Bowmanville, Ont., a massive user of electricity, has been on the case since 2005 and quality manager Jason Schultz shared the company's step by step approach to getting its energy use under control at the Energy Summit 2014 conference in Niagara Falls, Ont. (presented by the Excellence in Manufacturing Consortium and NRCan in May).
First, a bit about the company, which is celebrating its 100th anniversary this year.
The Bowmanville plant has been operating since 1968 with a few ownership changes, but it's now part of Group Votorantim, a diversified Brazilian conglomerate. It operates 25 cement plants in the Americas with a combined annual capacity of 28 million tonnes.
The heart of the plant's production is a rotary cement kiln that operates at 1,500 degrees C to produce clinker (also "klinker") used to make cement. Each kilogram of clinker requires 800 kilocalories of energy, and that doesn't include the electricity needed to drive the plant's 900 motors, which are operating 24/7/365.
"Managing energy is not an option in our industry but how we manage it is," said Schultz.
The plant is well certified in system management standards, having attained ISO 9001, ISO 14001 and OHSAS 18001 in the 1990s, (and it was the first in North America certified to the ISO 50001 energy management standard in 2012). Energy management efforts were integrated with these systems.
Schultz said there are just 120 people operating across a 10,000-acre site, more or less unsupervised, so walking through the plant you'd likely encounter one or two people at any given time.
"We needed a system that would capture information from their regular checks and normal work and leverage it, engraining energy management into what we were doing every day."
The goal amounted to a triple bottom line that reduces energy consumption and CO2 emissions, and saves money. But a massive operation like a cement plant that's running 24/7 makes it easy for people to make excuses for not managing energy more efficiently.
"We needed to validate to the stakeholders that what we were doing was adding value," said Schultz, hence a four-step plan to achieve energy conservation consciousness.
Plan of attack
Step one was awareness. This led to the formation of the E=MC2 (the Energy Management Conservation Committee) brand, which included representatives from every department.
Engaging the workforce involved training sessions that analyzed their home energy use and where they could gain savings, making the plant's efforts more relatable. Supervisors focused on significant energy users, the dynamics of energy efficiency, and identifying each person's responsibilities. Management was made aware of government programs and how the power market works.
Step two was about global assessment and benchmarking. The plan was centred around five categories:
• Energy data management. A database was built covering the facility's energy use to determine where the money was being spent, and which pieces of equipment were generating costs or providing benefits.
• Energy supply management. Time was invested in understanding energy market costs and how to schedule production.
• Use of facilities. The team looked at existing procedures and how to improve them rather than creating new ones. Energy components were added.
• Equipment efficiency. Dashboards added to the intranet gave people access to equipment information.
• Organizational integration. The E=MC2 team posted people in various coordination roles.
Step three built momentum with quick successes. The wholesale price of electricity was continually monitored and the information channelled in real time to operators, and trip points with alarms were installed so equipment would operate when it was most efficient to do so. Schultz said the committee continues to meet weekly to discuss ideas coming from the shop floor.
Step four involved ongoing engagement of the workforce and training to leverage its considerable knowledge. St Marys holds an annual Energy Conservation Week to discuss initiatives, learn about available technology and pay close attention to maintenance activities that centre on energy efficiency.
So far the returns have been pretty good. Since starting its energy management program, the Bowmanville plant has achieved $10 million in cost savings, reduced energy use by more than 171 million kWh; lowered its CO2 emissions by almost 32,000 tonnes (since 2009); and the energized E=MC2 team is nicely positioned to improve on that triple bottom line.
Comments? E-mail jterrett@plant.ca.