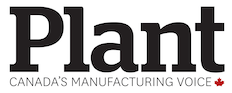 Honda of Canada Mfg. (HCM) held a celebration to mark the 10 millionth vehicle built at its Alliston, Ontario production facility. The 2023 Honda CR-V Touring Hybrid came off the line many years after the initial Honda Accord rolled off the line in 1986. That first vehicle marked the first time a Japanese automobile manufacturer set up a production facility in Canada.
"This achievement is a testament to the hard work, commitment and dedication of generations of HCM associates, I want to thank and congratulate them on this historic milestone," said Jean Marc Leclerc, president and CEO, Honda Canada. "Since 1986, HCM has been a class leader in Canadian automotive manufacturing and production and one of Honda's most important facilities on a global scale. It's been a pillar of the local economy and community for decades and will be for generations to come."
On hand for the celebration were: Leclerc; Yoshiyuki Nakazawa, GM and executive vice-president, HCM; Jeff Hansen, Honda CR-V Engineering project leader, tenured HCM plant employee discussing their career, HCM employees, invited guests, and members of the media.
Also at the celebration were vehicles built at the plant over the years. Including:
1987 Honda Accord – first vehicle built at HCM;
1999 Honda Odyssey – first Odyssey minivan built for the global market;
2001 Acura MDX – first MDX SUV built for the global market;
2003 Honda Pilot – first Pilot SUV built for the global market;
2006 Honda Ridgeline – first Ridgeline pickup truck built for the global market; and,
A 1967 Honda S600 convertible, which was the first Honda passenger car imported by Honda Canada was also present.
Path to 10 million
After the initial production of the Accord, in 1988 HCM switched to producing the vehicle it became known for, the Honda Civic (a three-door model), it added the Civic coupe model in 1993, and became the global lead plant for the Civic in 2015. In 2006, on HCM's 20th anniversary it manufactured it's four millionth vehicle (Civic).
HCM opened its second plant (Plant 2) in 1998 and began building the Odyssey minivan. It followed this up by building the Honda Pilot in 2002, the only supplier globally for the vehicle. In 2008, HCM kept expanding by adding an engine plant to its Alliston facility, where it produced four-cylinder engines. Within 10 years, in 2018, it had built two million engines.
By 2012, the number of vehicles produced at HCM had hit six million, and the plant began to produce the CR-V for North America. By 2022, HCM became the lead plant for the CR-V globally, and lead plant for the hybrid model for North America.
Other vehicles to have been built at HCM over the years included Acura EL, CSX and ZDX. Currently the plants build CR-V, Civic and four-cylinder engines. HCM has a capacity for over 400,000 vehicles and 190,000 engines per year.