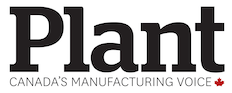 Event
Singapore Tech & Advanced Manufacturing Trade Mission 2019
Print this page
---
November 11 - November 16, 2019
77 Adelaide St. W., 3th Floor, Toronto, Ont., M5X1C1
The World Trade Centre Toronto (WTC-T) is convening a Tech & Advanced Manufacturing trade mission to Singapore, helping Canadian companies to grow their business activities in Singapore and Southeast Asia. Singapore is not only a hub for research, science and innovation but it's also a signatory to the Comprehensive and Progressive Agreement on Trans-Pacific Partnership (CPTPP), opening international opportunities for Canadian manufacturers.
Delegates will also have the opportunity to attend the Singapore Week of Innovation & Technology (SWITCH) as well as Singapore Fintech Festival (SFF), two of the most prominent global technology exhibitions dedicated to innovative and disruptive technologies.
The show will attract leading investors, regulators, adopters, entrepreneurs, and emerging technology companies from around the world. The program will allow delegates the opportunity to connect with best in class subject matter experts, visit ecosystem hotbeds, and have privately curated business-to-business meetings with buyers and go-to-market partners.
Singapore is one of the fastest growing economies in Asia with a GDP of $323.9 billion, ranked as the most competitive economy in the world in the IMD World Competitiveness Ranking 2019, and ranked second in the world for ease of doing business by the World Bank.
What will the program include?
• Presentations and education about the main economic, political and technological trends and key challenges and opportunities in the market.
• Connect with best-in-class subject matter, market expertise and intermediaries to provide insight and help Canadian companies refine and adapt their market entry and expansion strategies.
• Highly curated and professionally organized business-to-business meetings with cities, regional and inter-governmental organizations, corporate buyers and research & academia
Visit event's website
https://www.eventbrite.ca/e/singapore-tech-advanced-manufacturing-trade-mission-2019-tickets-65053559949
---
Print this page