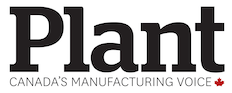 Event
Partners in Prevention Conference 2018
 – Shifting Landscapes in Health and Safety
Print this page
---
May 01 - May 02, 2018
6900 Airport Road, in Mississauga, Ont.
Presented by Workplace Safety & prevention Services. Conference features two days of keynote speakers, sessions, workshops and professional development courses. New extended sessions on the legal access to marijuana and its impact on the workplace and managing addictions: stress and mental wellbeing have been added to the conference program this year.
Trade show features more than 410 booths .
Keynote speakers include:
May 1 – Opening Keynote: Seth Mattison, Trend Spotter and Workforce Strategist. "The Future of Work Today: Insights from the New World of Work."  We are entering the greatest period of business transformation the world has ever known. The rigid models we've come to count on for centuries are no longer reliable and, in many instances, even considered irrelevant. The constant state of disruption we are experiencing mandates a bold new approach.
Lunch Keynote: Dr. Greg Wells, CTV Sport Science Analyst, Human Physiologist. "Eat. Sleep. Move." Throughout his career, Dr. Wells has coached, trained and inspired dozens of elite athletes to win medals at the Commonwealth Games, World Championships and Olympics. The world is in a health crisis caused by three main factors: poor sleep, lack of physical activity, and poor nutrition. Dr. Wells will discuss how to improve your health, fitness and performance using simple techniques that can make an incredible difference.
May 2 – Morning Keynote: Amanda Lindhout, Kidnap Survivor, Bestselling Author, Journalist. "A House in the Sky." In 2008, Amanda Lindhout traveled to Somalia. Early on in her visit, she was abducted by a group of masked men along a dusty road and held hostage for 460 days. Amanda now shares her message of forgiveness, peace building, human rights, and education. Amanda's multiple-award-winning memoir of her experience in Somalia, A House in the Sky, has been a bestseller and will become a movie to be released in 2018.
Lunch Keynote:  Dave Carroll, Singer-Songwriter, "United Breaks Guitars – The Power of One Voice in the Age of Social Media." Wednesday's closing keynote will look at today's shifting landscapes in terms of the power of social media. After United Airlines broke Dave's guitar in checked luggage, he was the first upset airline passenger to show how one person, armed with creativity, some friends, $150, and the Internet, could turn an entire industry upside down. He will share the global implications in the areas of social media, branding and customer experience.
Visit event's website
http://www.PartnersinPreventionConference.com
---
Print this page