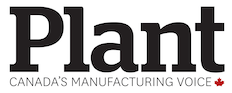 Event
Fundamentals of Compressed Air Systems
Print this page
---
March 24, 2015
337 Magna Drive, Aurora, Ont., L4G 7K1
For many manufacturers, compressed air may not stick out as an energy waster. But it's expensive to produce and is likely consuming a significant slice of your energy dollar. Compressed air is also a controllable cost.
The Excellence in Manufacturing Consortium (EMC) in partnership with Natural Resources Canada and the Canadian Industrial Program for Energy Conservation (CIPEC) is hosting this special training event to help manufacturers get a better handle on this cost.
The trainer is Joe Ghislain, manager of lean supplier optimization – powertrain in Ford Motor Co.'s Lean Supplier Optimization Group, and he's a Six-Sigma Black Belt.
The session costs $300, and spots are limited.
Click here for more information.
---
Print this page