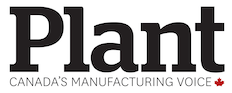 Event
CME Annual Conference 2019
Print this page
---
October 17 - October 18, 2019
123 Queen St W, Toronto, Ont.
Theme: We help manufacturers grow! Conference will focus on success factors for business. Includes a technology tour, a Recognition Awards reception and dinner, plenary sessions and panels on current affairs, networking and, three learning streams on manufacturers' top issues.
Keynotes: Rick Merceer, host of the Rick mercer Report.
Born in St. John's, Newfoundland, Mercer has won over 25 Gemini Awards for his top-rated CBC series' The Rick Mercer Report, Made in Canada, and This Hour has 22 Minutes. Mercer also starred in Rick Mercer's Talking to Americans, which was watched by millions, attracted attention across North America, and remains the highest-rated comedy special in Canadian history. In 2019, Mercer won the Governor General's Award for lifetime achievement, which recognizes artists who have made an indelible contribution to Canada and the world's cultural life. He is an Officer of the Order of Canada.
Dennis Darby, president and CEO, CME
Dennis joined CME in 2017 after nine years as CEO of the Ontario Pharmacists' Association and a 24 year-long career in senior management at Procter & Gamble, including leadership roles in the US and Europe. Dennis graduated from McMaster University in 1984 with a degree in Chemical Engineering and Management, and he is a registered Professional Engineer in Ontario.  He is an accredited corporate director, having received his ICD.D designation in 2011. He has served on a number of  industry and charity boards as both director and Chair.
STREAM 1: WORKFORCE FOR THE FUTURE
STREAM 2: BOOSTING EXPORTS
STREAM 3 : MANUFACTURING PROCESS INNOVATION
Visit event's website
https://cme-mec.ca/blog/connection/agm/
---
Print this page