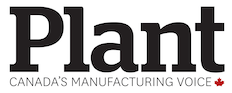 WASHINGTON—President Donald Trump's administration is planning to impose tariffs on European steel and aluminum imports after failing to win concessions from the European Union, a move that could provoke retaliatory tariffs and inflame trans-Atlantic trade tensions.
U.S. and European officials held last-ditch talks in Paris on Thursday to try to reach a deal, though hopes are low and fears of a trade war are mounting.
"Global trade is not a gunfight at the OK Corral," France's finance minister quipped after meeting U.S. Commerce Secretary Wilbur Ross. "It's not about who attacks whom, and then wait and see who is still standing at the end."
The tariffs are likely to go into effect on the EU with an announcement before Friday's deadline, according to two people familiar with the discussions. The administration's plans could change if the two sides are able to reach a last-minute agreement, said the people, who spoke only on condition of anonymity to discuss internal deliberations.
Ross told Le Figaro newspaper that the announcement would come Thursday, likely after markets close, and that the Americans remain open to negotiations.
German Chancellor Angela Merkel stressed her opposition to the tariffs Thursday.
"We believe these tariffs aren't compatible with WTO rules," she said in Lisbon. EU leaders want "exceptions from these tariffs and have offered to hold talks on a certain basis."
But if there are no exemptions, she said, "We will respond in an intelligent, decisive and joint way."
EU Commission spokesman Margaritis Schinas said Thursday the European side is "ready to deal with any kind of scenario, and to defend the EU interests and international trade law."
Trump announced in March that the United States would slap a 25 per cent tariff on imported steel and a 10 per cent tariff on imported aluminum, citing national security interests. But he granted an exemption to the EU and other U.S. allies; that reprieve expires Friday.
"Realistically, I do not think we can hope" to avoid either U.S. tariffs or quotas on steel and aluminum, said Cecilia Malmstrom, the European Union's trade commissioner. Even if the U.S. were to agree to waive the tariffs on imported steel and aluminum, Malmstrom said, "I expect them nonetheless to want to impose some sort of cap on EU exports."
Malmstrom is meeting U.S. Trade Representative Robert Lighthizer in Paris on Thursday among other international trade chiefs.
If the U.S. moves forward with its tariffs, the EU has threatened to impose retaliatory tariffs on U.S. orange juice, peanut butter and other goods in return.
Fears of a global trade war are already weighing on investor confidence and could hinder the global economic upturn. European officials argue that tit-for-tat tariffs will hurt growth on both sides of the Atlantic.
French Finance Minister Bruno Le Maire called the U.S. tariffs "unjustified, unjustifiable and dangerous."
"This will only lead to the victory of those who want less growth, those who don't think we can develop our economies across the world. We think on the contrary that global trade must have rules in a context of multilateralism. We are ready to rebuild this multilateralism with our American friends," he said.
Tariffs on steel and aluminum imports to the U.S. can help local producers of the metals by making foreign products more expensive. But they can also increase costs more broadly for U.S. manufacturers who cannot source all their needs locally and have to import the materials. That hurts the companies and can lead to more expensive consumer prices, economists say.
"Unilateral responses and threats over trade war will solve nothing of the serious imbalances in world trade. Nothing," French President Emmanuel Macron said in an impassioned speech Wednesday.
In a clear reference to Trump, Macron added: "These solutions might bring symbolic satisfaction in the short term. … One can think about making voters happy by saying, 'I have a victory, I'll change the rules, you'll see."'
But Macron said those "who waged bilateral trade wars … saw an increase in prices and an increase in unemployment."
Besides the U.S. steel and aluminum tariffs, the Trump administration is also investigating possible limits on foreign cars in the name of national security.
Ross criticized the EU for its tough negotiating position. But German Economy Minister Peter Altmaier insisted the Europeans were ready to negotiate special trade arrangements, notably for liquefied natural gas and industrial goods, including cars.
—Charlton reported from Paris. Alex Turnbull in Paris, Paul Wiseman and Jill Colvin in Washington, Raf Casert in Brussels and Barry Hatton in Lisbon contributed to this report.