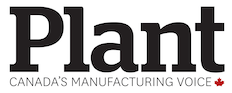 HALIFAX — The Canadian government will lead trade missions for women, Indigenous and LGBTQ businesses and entrepreneurs later this year, International Trade Minister Francois-Philippe Champagne said.
The announcement was part of a speech promoting the Liberal government's progressive trade agenda at the party's national convention in Halifax.
"In 2018, Canada will lead a women business ministerial trade mission. We will also lead the first ever LGBTQ trade mission, and the first ever trade mission devoted to Indigenous business owners and entrepreneurs," Champagne said.
He offered no details about the missions, but said the idea is to promote the interests of those who have been ignored in the past.
"We want everyone in Canada to succeed," he said. "We are going to lead the way in the world, making sure that every community reaps the benefit of trade."
Champagne said too many groups – particularly workers, women, Indigenous people and youth – have not fully shared in the benefits of trade, and the country has to do better.
The first all-female trade mission was led by former Conservative Status of Women Minister Kellie Leitch in 2015.
Champagne told the audience of party faithful that although there are forces that oppose global trade, Canada is clear in signalling its path.
"Canada will fight for free trade, fight for the rules we need to govern it, and most importantly for the right and capacity of more Canadians from all walks of life to compete and win on the world stage," he said.
The minister cautioned that cross-border trade is facing its greatest resistance since the depression era of the 1930s.
Champagne said that's particularly true in places where traditional manufacturing has been disrupted by automation, mechanization and competition from abroad.
He said that has led to anxiety "in far too many corners of our country," and a rise in populist and protectionist forces in many parts of the world.
Champagne said Canada intends to buck the trend.
"Now is the time for a new approach to trade, and for more Canadians to have the tools to capitalize on it," he said.