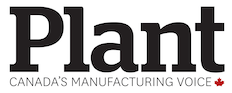 OTTAWA—Lower sales at gas stations and in the auto sector pulled down Canadian retail sales in June after they surged higher in May.
Statistics Canada said Wednesday retail sales fell 0.2 per cent in June to $50.7 billion.
The move lower came as the result for May was revised to show an increase of 2.2 per cent compared with an earlier reading on 2.0 per cent.
Economists had expected an increase of 0.1 per cent in June, according to Thomson Reuters Eikon.
"The Canadian consumer took a small pause in June, but only after a sprint the prior month, so this is hardly a weak result," Bank of Montreal chief economist Doug Porter wrote in a report.
The retail sales figure followed a report Tuesday that wholesale sales fell 0.8 per cent to $63.1 billion in June.
Statistics Canada is expected to report second-quarter gross domestic product figures on Aug. 30.
TD Bank senior economist Brian DePratto said he expects the reading to show the economy grew at a 3.5 per cent annualized rate in the second quarter.
"Slotting today's data into the bigger economic picture does little to alter the assessment of the economy's performance in the second quarter," DePratto said.
"With the economy performing well and core inflation measures solidly on target, the pieces are in place for another Bank of Canada policy interest rate hike this fall."
Retail sales in June were down in six of the 11 subsectors tracked, representing 52 per cent of total retail trade.
Sales at gasoline stations fell 2.3 per cent, in part due to lower prices at the pump in June, while sales at motor vehicle and parts dealers dropped 0.7 per cent.
Excluding motor vehicle and parts dealers and gasoline stations, retail sales were up 0.3 per cent.
Food and beverage stores were up 0.9 per cent and a there was a 1.1 per cent jump for building material and garden equipment and supplies dealers.
Health and personal care stores increased 0.6 per cent.