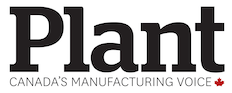 OTTAWA—Statistics Canada says manufacturing sales increased 0.9 per cent in July to $58.6 billion, boosted by the transportation equipment and chemical industries.
Economists had expected an increase of 0.6 per cent, according to Thomson Reuters Eikon.
The growth came as sales in 11 of 21 industries climbed higher.
The transportation equipment industry rose 2.6 per cent to $10.9 billion, mostly as a result of gains in the motor vehicle and the railroad rolling stock industries.
Sales in the chemical industry climbed 4.6 per cent to $4.6 billion.
In constant dollar terms, overall sales increased 1.0 per cent, indicating that a higher volume of goods was sold in July.