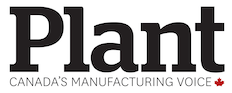 TORONTO — Canada's main stock index posted a triple-digit decline as part of a global market selloff as concerns about trade tensions between the US and China escalated once again.
The S&P/TSX composite index closed down 266.18 points or 1.62% at 16,183.96, while US markets were also down by more than 1%.
"This is clearly a reaction to worries that the trade tension between the US and China are not only escalating, but potentially risk spilling over into more of a global trade story," said Craig Fehr, a Canadian markets strategist with Edward Jones in St. Louis.
Reports from The Wall Street Journal and Bloomberg News said US President Donald Trump is planning to limit exports of some high-tech products to China, and will limit investment in technology firms by companies with substantial Chinese ownership. Treasury Secretary Steven Mnuchin said the administration is preparing a statement on investment restrictions that was related not just to China, but to other countries that allegedly steal US technology.
Meanwhile, US tariffs on tens of billions of dollars of imports from China – along with retaliatory Chinese tariffs on US goods – are set to take effect in less than two weeks.
The potential for protectionist restrictions to go beyond tactics has investors worried, said Fehr.
"That's just got the markets increasingly worried that this went from tough talk on tariffs as a negotiating tactic, to potentially a much broader issue."
All major indexes on the TSX saw declines Monday, but the S&P/TSX global base metals index fared the worst with a 3.7 per cent decline. Base metals like copper and zinc are often seen as proxies for growth in China, so any potential disruption to the economy can have a knock-on effect on the metals, said Fehr.
"The fact that we're seeing a sell-off in metals, as well as areas like technology, suggests that the market at least today is interpreting this as potentially disrupting global growth on a wider scale."
In New York, the technology-heavy Nasdaq composite index closed down 160.81 points or 2.09% at 7,532.01. The Dow Jones industrial average closed down 328.09 points at 24,252.80 and the S&P 500 index ended down 37.81 points at 2,717.07.
Part of the problem with the trade dispute for markets is there is no clear end in sight, said Fehr.
"Today's probably a good reflection of the fact that investors are becoming increasingly worried that this is not only going to potentially escalate, but continue to drag on for some time."
Despite the concerns, Fehr said he doesn't believe the disputes will actually result in a full-blown trade war that would result in a global recession.
"A lot of this is just a tit-for-tat rhetoric to some extent, to try and extract some more concessions from the other party. While we might see some pain endured, I don't think we're going to see the worst case from this."
The Canadian dollar averaged 75.17 cents US, up 0.03 of a US cent. The loonie is trading around its lowest level in a year as it feels the combined pressures of lower crude prices and rising interest rates in the US.
The August crude contract closed down 50 cents at US$68.08 per barrel and the August natural gas contract was down two cents at US$2.92 per mmBTU.
The S&P/TSX capped energy index ended down 2.02 per cent in the face of lower crude prices and risk appetite. Some producers were also feeling pressure after Syncrude Canada Ltd. said its operations were offline following a power outage. Suncor Energy Inc., majority owner of Syncrude, was down $1.91 or 3.58% to $51.44.
The August gold contract was down US$1.80 cents at US$1,268.90 an ounce and the July copper contract was down four cents at US$2.99 a pound.